28 January. This was a brisk but energising 10-mile ramble in rural Hertfordshire on a chilly but later brightening day. It attracted 16 of us and we saw no other ramblers that day. Many more sheep than people!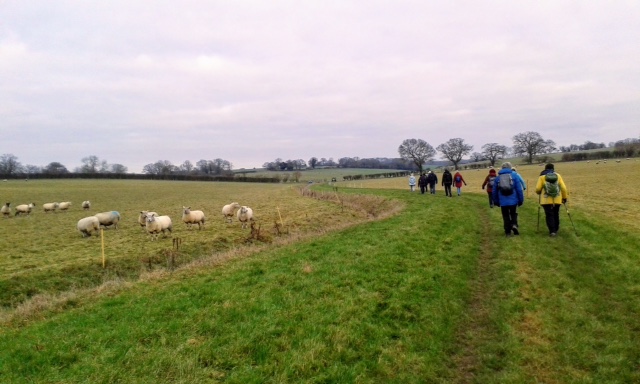 The undulating walk offered some wide, wintry vistas across farmland and country estates and we passed through several sleepy villages on our way to Dane End, and the lunch stop pub The Boot (it was too cold to picnic in the All Saints churchyard – as we usually do – a huge, muddy field away). While we received a very warm welcome there, they were not quite geared up to offer lunch to our largish party, but good humour was retained throughout the lengthy lunchtime. Dane End is memorable for me as I met my first French boyfriend at Dane End House during the 1960s!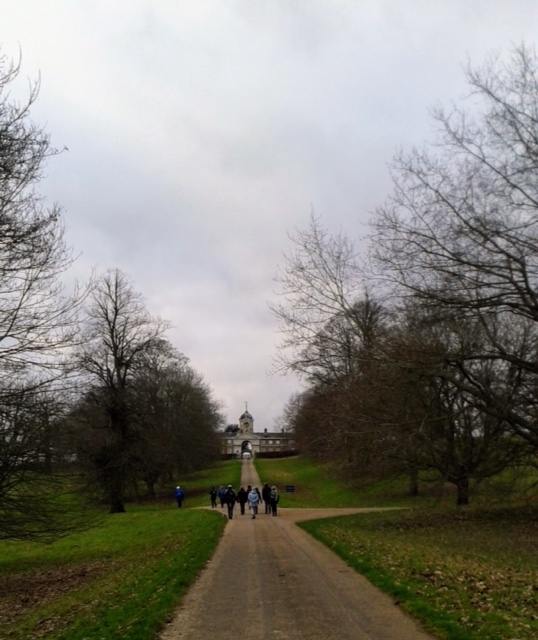 Onwards towards Sacombe church, and the extensive Woodhall Estate (reached via a ladder over the outer wall). I was surprised to learn that this entity, owned by the Abel Smith family for over 200 years, is involved in property, farming and land management, and employs over 1,000 people. Thence across the main road and across fields to our reach our final destination.
Sally. Thanks to Christine M for photos.