October 8th was a beautiful day for a walk, but the train strikes meant that members could not easily travel to or from central London. It was therefore great to meet up with 17 members, some who might not join in our country rambles.
Lambeth Palace was spotted en route through Archbishops Park, and the route found green spaces to reach Vauxhall Pleasure Gardens. It's history was new to some of the group.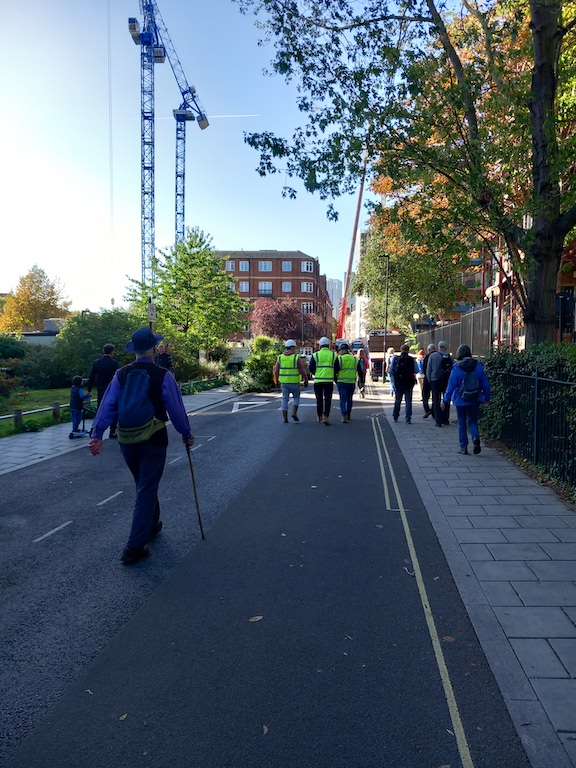 Access to the Thames Path towards Vauxhall is ever changing, but the development at Battersea Power Station is nearing completion. The redeveloped riverfront has its attractions, and we are now able to continue on the path under the bridge to reach Battersea Park.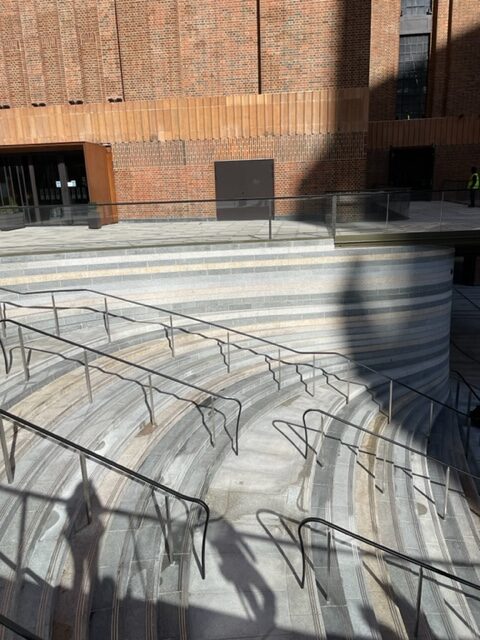 The Autumn colours were beginning to appear in the park, where after a short break, some of the group began to drop out and find their route home. The majority continued along the river route to reach Wandsworth and the welcome food and drink provided at the Ship Inn.
Sue Howard joined the group at lunchtime and led the remaining group to view the Wandle as it flows as a proper river to enter the Thames. She read an excellent poem, Rising Damp, by U.A. Fanthorpe about London's lost rivers.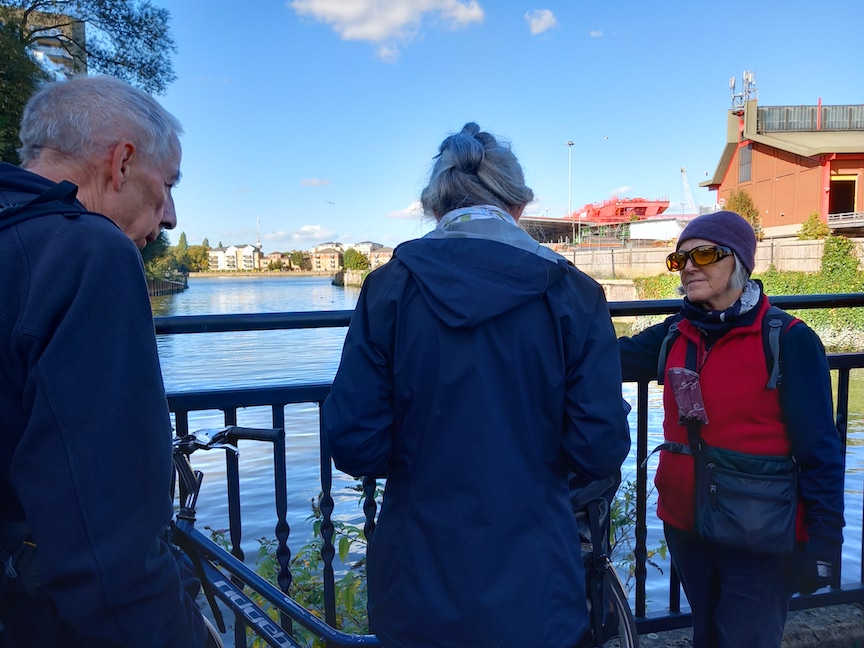 Wandsworth has lost much of its brewing industry, but the group agreed that the area nearby has been sypathetically developed to maintain a feel of that history. The river Wandle itself disappears beneath a shopping centre, but there are then sections to be seen alongside the local park.
After Earlsfield, only 4 of the group continued to Colliers Wood with Sue who considers that section of the Wandle path to be one of the most interesting.
Thanks to all, and especially Mary-Jane and Sally for photos. Tony.