Hammersmith to Putney Bridge
(6 November) It was a clear and bright morning when 20 of us set off from Hammersmith Station for a walk along the Thames. The tide was out as we proceeded through Chiswick and we saw many nesting birds including a heron. We crossed the river at Barnes Bridge and then went into the village for lunch. Afterwards, we resumed our walk along the other side of the river, making a slight detour around the picturesque 'Leg o' Mutton' Reservoir (see title photo).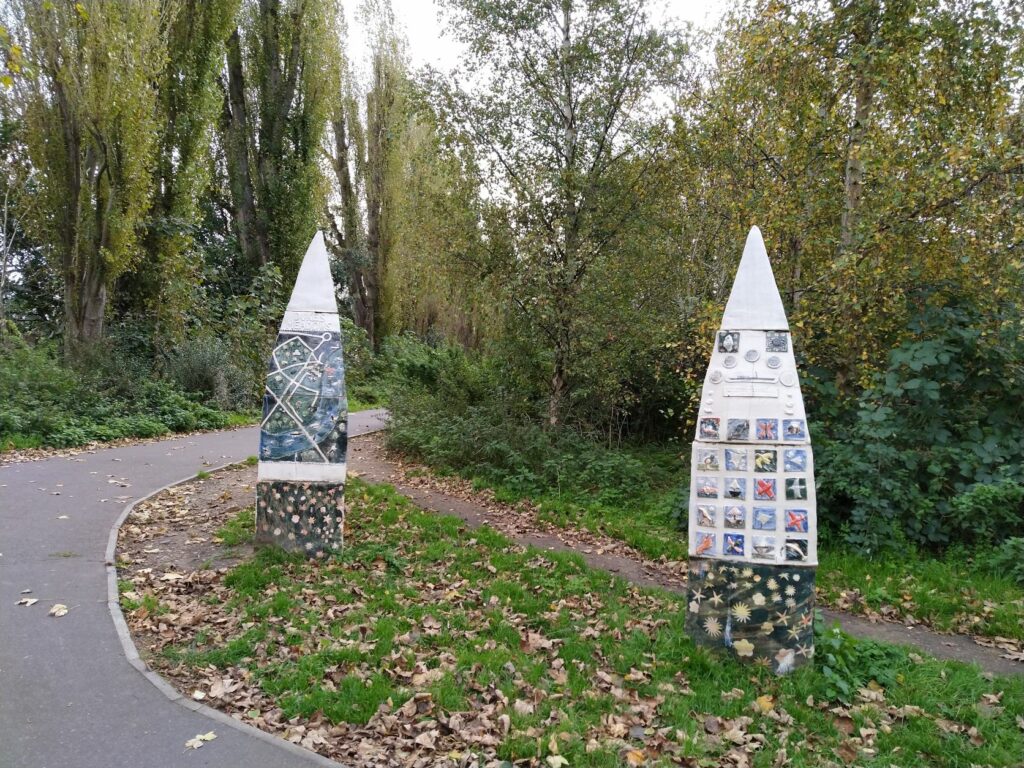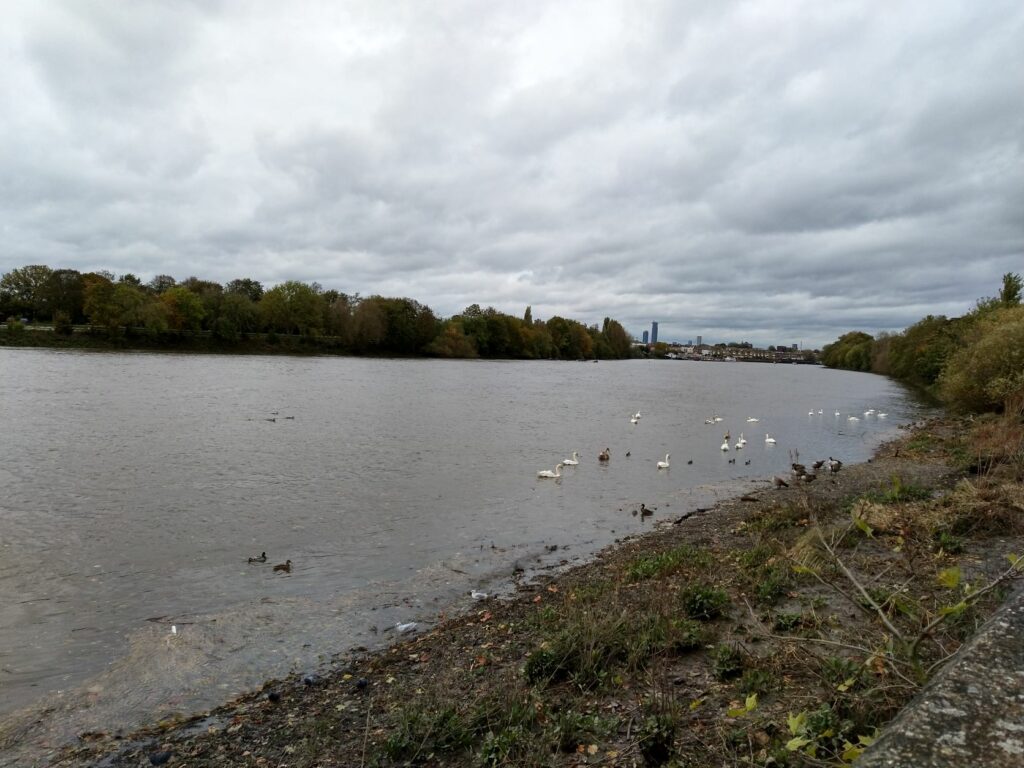 There was an opportunity for people to depart early via the newly reopened Hammersmith Bridge (for pedestrians & cyclists only). By the time we approached Putney Bridge the tide had come in so much that the last part of  our route was flooded.  At St. Mary's Church we enjoyed tea and cakes before saying farewell and heading home.
Daphne (thanks to Sigrid for photos).