Saturday 15 May. The weather forecast for my Leatherhead circular ramble wasn't promising so I had expected to get lots of 'pings' on my mobile from people to say 'sorry, won't come out after all' but this was not the case. Everyone who had booked turned up ready to 'weather the storm'.
Once we got out of the town and after crossing a busy A road we walked uphill along the Leatherhead Downs into Cherkley Woods before coming down towards Juniper Woods. We then made our way to Ryka's Cafe (commonly known as 'The Bikers' Cafe') near Box Hill for our outdoor lunch stop. As luck may have it, the rain held off for most of the morning but just as we got settled to have our picnic the first of several heavy showers arrived and we got pretty wet.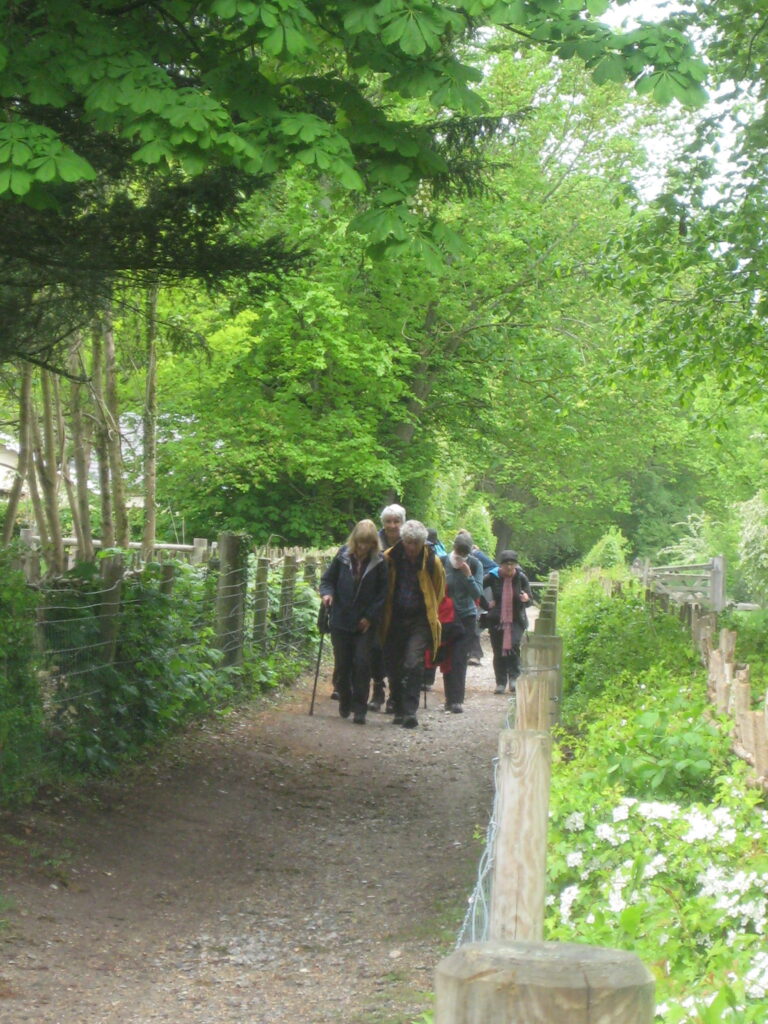 The afternoon took a different route up Crabtree Lane – a steady uphill – before turning off into the woods leading up to Norbury Estate. There is a lovely view point from which one can look across towards Mickleham and Box Hill, however we had to gaze through mist – quite atmospheric.
We then walked down hill towards Fetcham Downs before turning off along a path leading us to Bocketts Farm. We endured a couple of more heavy showers but by the time we had arrived at the farm the sun shone so we decided to have a break for refreshments. Some had opted for ice cream and they were all waxing lyrical about it. But cake and tea went down very well, too.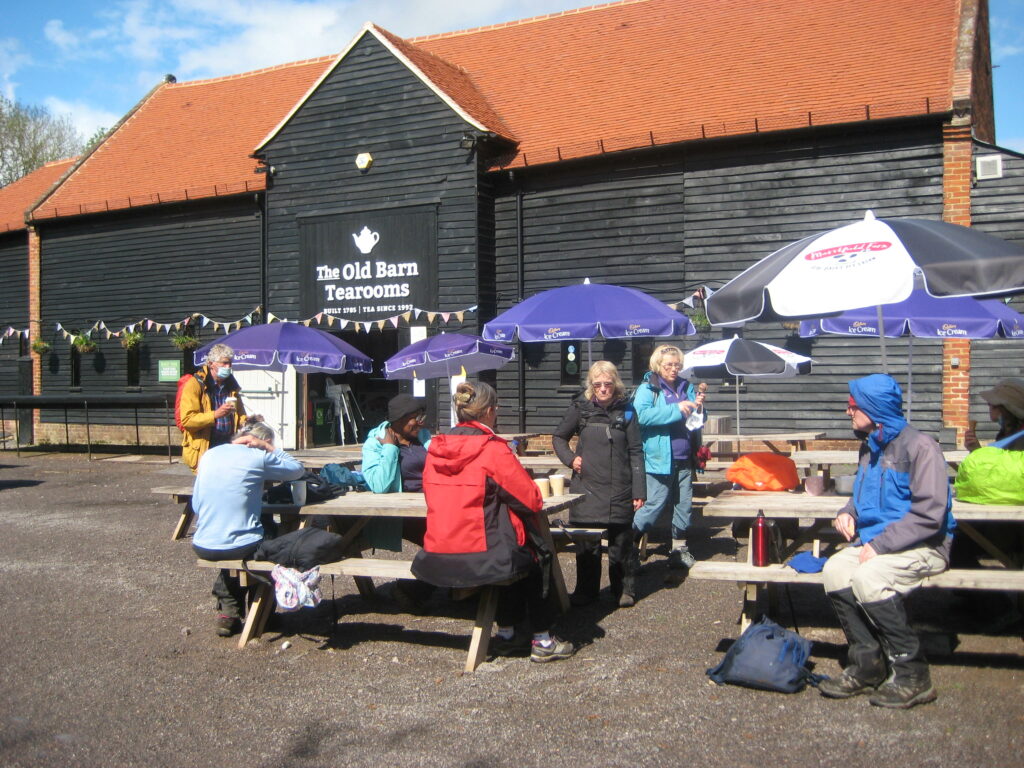 After crossing the same busy A road again safely we walked along a path leading towards Hawks Hill, but we turned off to get back to Leatherhead via the River Mole which was for once not flooded and where we spotted swans with their cygnets. By the time we arrived at Leatherhead station, waiting for our train, heaven truly opened again, but we were in the dry – much appreciated by all. Sigrid. (Photos Sigrid and Daphne)