The first country walk of the year, as we emerge from lockdown!
On 17th April we had a lovely walk starting from Shalford in Surrey. The morning was four and a half miles through really nice countryside. After the first 20 minutes we climbed up slightly which gave us wonderful views of the surrounding area, and led us past an old country manor house and then a sloping field of south facing grape vines.
After this the path took us between two beautiful lakes and on to a road which soon led us into Albury, where we had a lunch break at the Drummond Arms. We sat in the garden at the bottom of which flows the Tillingbourne river.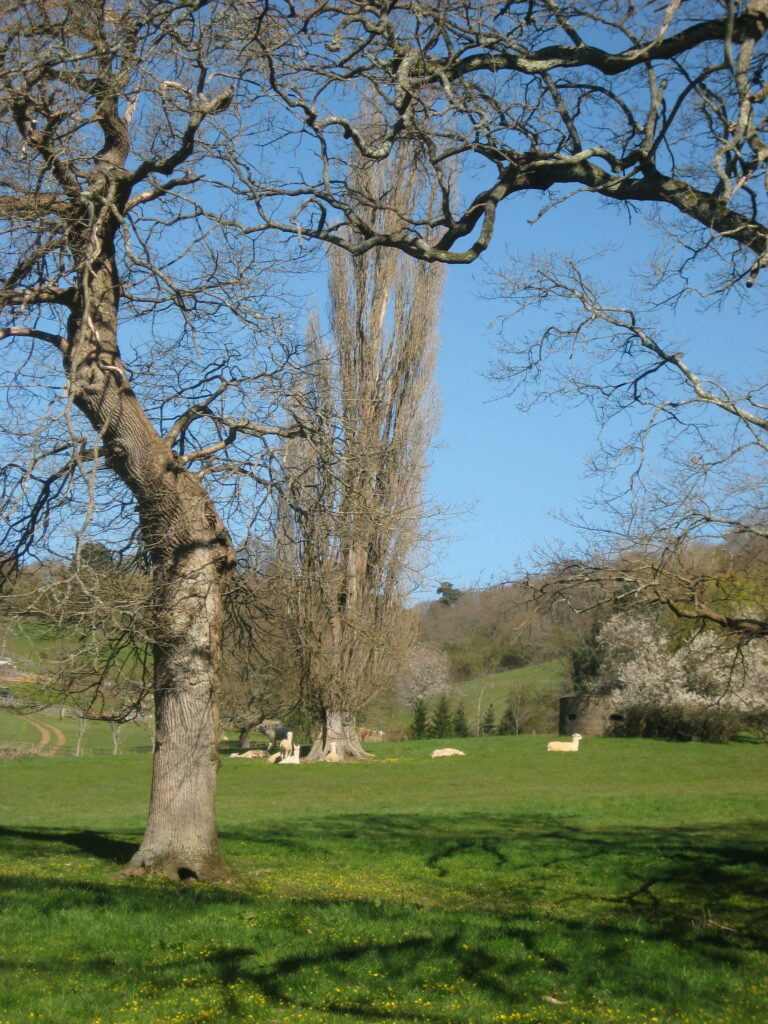 After lunch we did a short two mile circular walk, again with lovely views, which brought us back to Albury from where we took the bus back to Guildford for the train back to London.
We were very fortunate that the whole walk took place in glorious sunshine, and all twelve of us were very pleased to be getting back to our proper post-covid walking programme.
Thanks to Sigrid for the photos. Peter H