11 November. Eleven walkers, undeterred by flood warnings, set off from Farnham Station for an unexpected day of full sun, and lovely autumn colours.
The walk goes through some elegant roads and down a narrow gap between houses called 'Old Man's path' to reach Bourne Woods. We paused at the top to gather breath and enjoy Diwali sweets. We entered the Farnham Heath Nature Reserve before crossing on to an area called Tilford Reeds.
We had an enjoyable lunch stop sitting in the courtyard of the Farnham Brewing Company at Pierrepoint Home Farm. We sampled cheeses, chutneys and honey from the adjacent farm shop (Cheese on the Wey). We could have lingered longer in the November sun but it was time to test the depth of the river!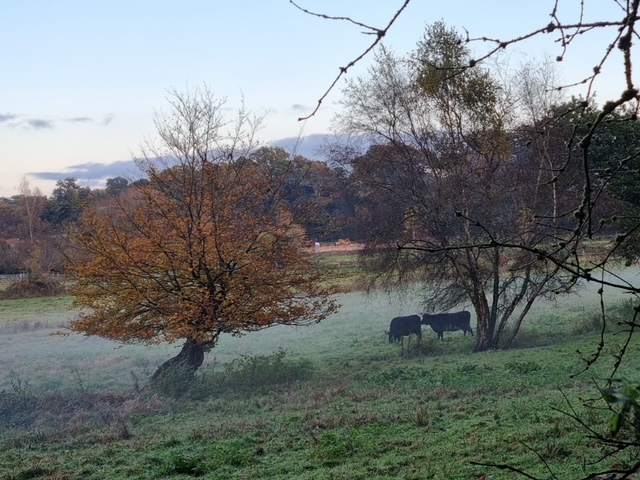 Fortunately, the bridge over the River Wey was open, though the river was high. All participants crossed the threatened flooded path with great skill. We walked into Tilford past a group of contented pigs who had practically buried themselves in the mud, and saw some most impressive field mushrooms.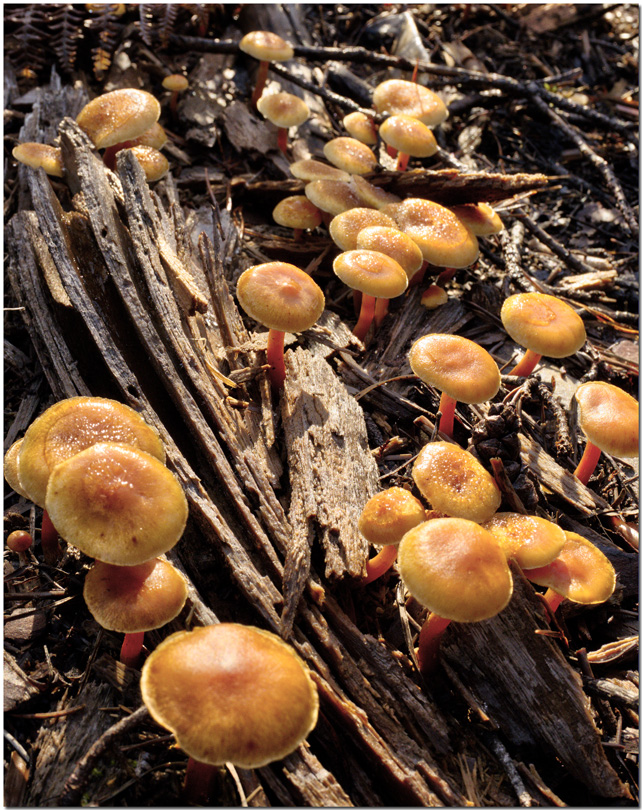 We walked back into Farnham on a meandering route that is part of the Greensand Way and then the North Downs Way, the leaves of the beech trees reflecting the sunlight above and making a soft golden path underfoot. The light was fading as we reached Farnham Station, satisfied that we had walked eleven miles at a good pace. Thanks to all who came on the walk and thanks to Christine R, Howard and Sigrid for photographs. Sue C.