A South London Walk for Black History Month
The inspiration for this walk came from an article in Tate magazine by Jay Bernard, British writer, artist and activist. In the June 2022 issue he takes a walk from Henry Tate's mausoleum in West Norwood to the resting place in the City of Henry Tulse – slave trader and Lord Mayor of London in 1684. Jay says "I'm haunted by history but I also haunt it back" which was moreorless the theme of this walk.
Our walk began on a dreep, dank and damp morning; a befitting atmosphere in Halloween season for a tour of West Norwood cemetery . The cemetery is the second of the "magnificent seven" private cemeteries established in the nineteenth century as London parish churches ran out of space to bury their dead. Our route visited the graves of twentieth century Black residents who made significant and positive contributions to British society through the arts, trade, politics and race relations – and also those who were the tragic victims of racist bias on the part of the police.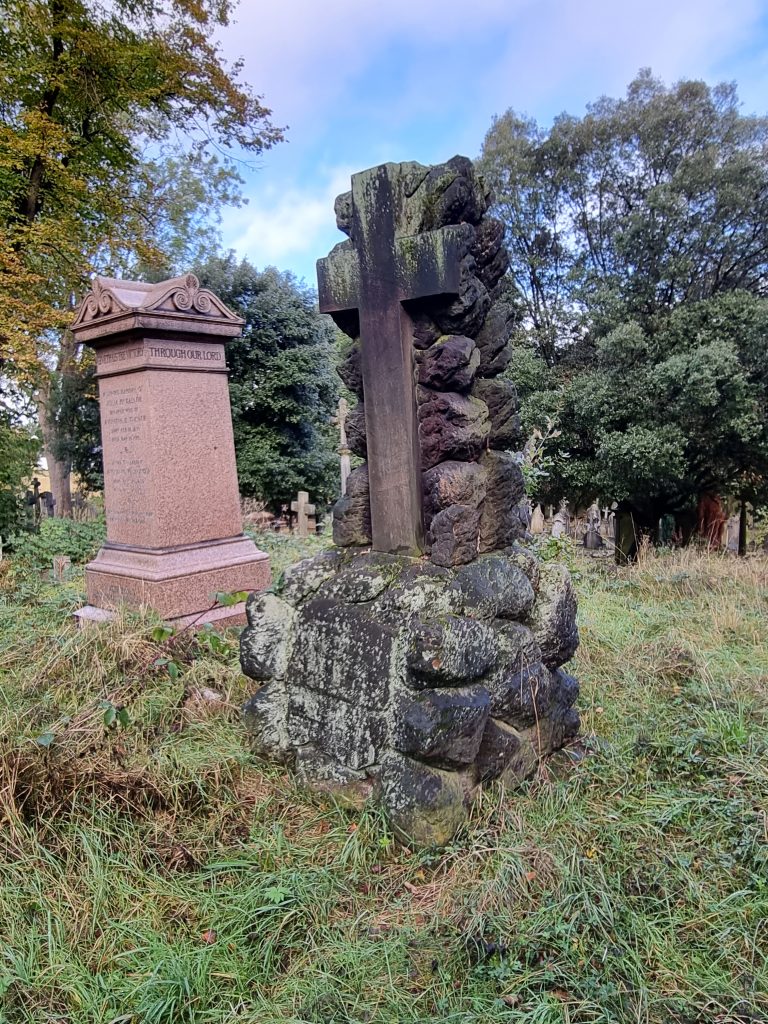 We left the cemetery in contemplative mood and boarded a bus to Herne Hill. Apparently we attracted some attention as a trader in Brixton Market later told us "I wondered why a group of pensioners was getting on my bus to Brixton"!
Starting at the foot of Railton Road – once dubbed 'The Front Line' reflecting tensions between the local population and the police – we walked its length noting the many blue English Heritage and Nubian Jak plaques on the buildings marking the homes or businesses of previous residents.
I had prepared a handout for the walk to save tiring stops en route but we were nevertheless arrested half way up by Sam's bicycle workshop, a cross between art installation and functioning bicycle repair shop.
After a detour to view the Nuclear Dawn mural – one of several Brixton Murals on this stroll – the group went to Windrush Square where there are many memorials to Black Caribbean and African people who were the victims of war or injustice.
Andrea and Rory joined us there and we proceeded to Brixton Market where we had lunch. After the initial disappointment of finding our preferred cafe closed we lunched variously at an Ethiopian stall, a delicatessen and a former steam laundry – all indicative of the elective cuisine now penetrating Brixton market.
After lunch we pressed through Brixton town centre to see more murals and crossed Max Roach Park to enter Angell Town. The area was first developed in the nineteenth century and many of the streets are broad, leafy, and a peaceful contrast to the bustle of the town centre and high road. There are many elegant houses and crescents which escaped the ravages of twentieth century municipal housing block development. Proudly built by Lambeth Council in the 1970s the most notorious of these was Angell Town Estate which soon became infamous for violence born of gang culture. Due to community activism initiated by British Ghanain resident Dora Boatemah the estate was extensively redeveloped in the current century and is now managed by residents with Lambeth retaining the freehold.
We passed by Cherry Groce's former home in Normandy Road – another victim of police brutality which triggered the 1981 Brixton riots. Most of the group then bent their steps to Stockwell, passing Morley College founder Lillian Baylis' home en route. However I was obliged to stop on the Brixton Road and proceed home by public transport – exhausted but very pleased to have been on a Morley walk and hopeful of more to come.
Many thanks to The Christines for the photos