7 October. It was the perfect day for our ramble in the beautiful Surrey Hills. We walked from Holmwood (south of Dorking) over to Coldharbour Village and to Wotton Hatch (our lunch stop), and then up to Ranmore, following the North Downs Way, and then down through the Denbies vineyards to Boxhill Station.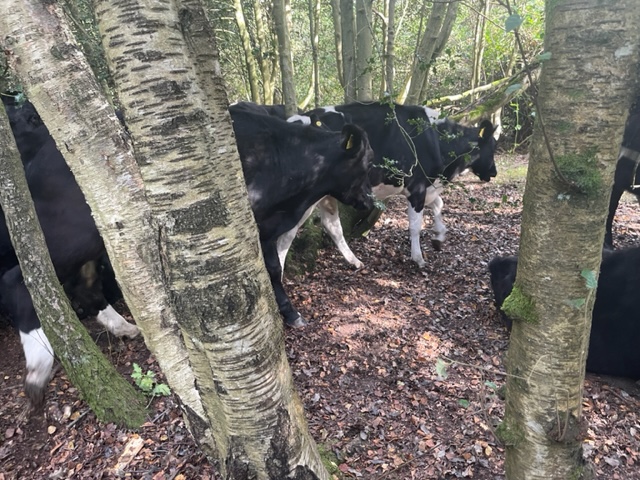 Sheltering in the woods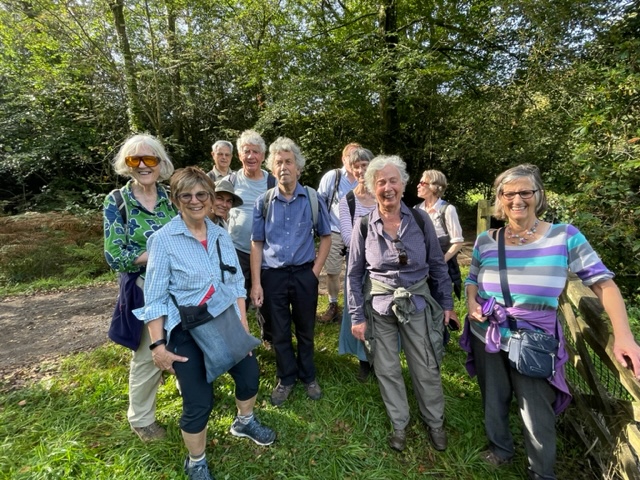 We were a perfect round dozen ramblers, too.  A purposeful, relaxed pace was established, allowing time to soak in the atmosphere and views, and enjoy the company of our friends. All of us completed the 10.5 miles linear walk.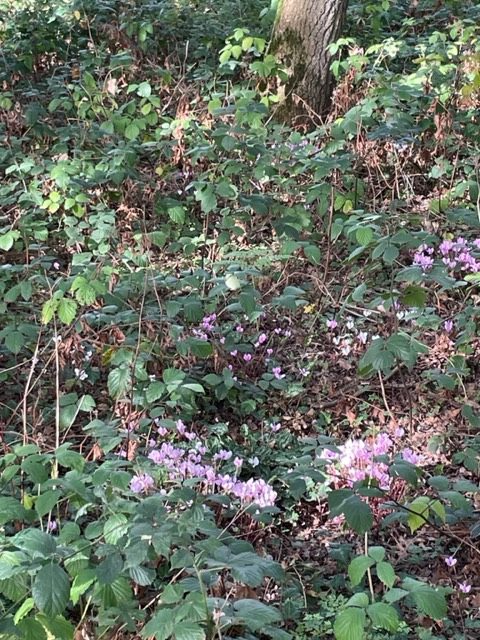 Wild cyclamen
Grape picker at work
In the vineyards, one of the Denbies staff explained how their sophisticated grape picking vehicle worked – collecting vines undamaged from all but the bottom of the plants. Grape pickers are needed for the lower grapes, and for vines which are grow on steep hills. (I had seen a group of grape pickers the previous week.)

All in all, it was a really enjoyable day! Sally