Saturday 30 September. Originally I was due to lead a circular walk from Sole Street in Kent but due to the rail strike a change of plan was needed. Epping Forest was accessible by tube and eleven of us met at Loughton station to make our way to the forest. Luckily, the weather was on our side. We briefly stopped by Strawberry Hill Pond to look for Mandarin ducks, but they remained elusive. We walked via Fairmead, where we were greeted by grazing long-horned cattle, to Connaught Water (named after the Duke of Connaught, 3rd son of Queen Victoria and the first Ranger of the Forest)
Long-horned cattle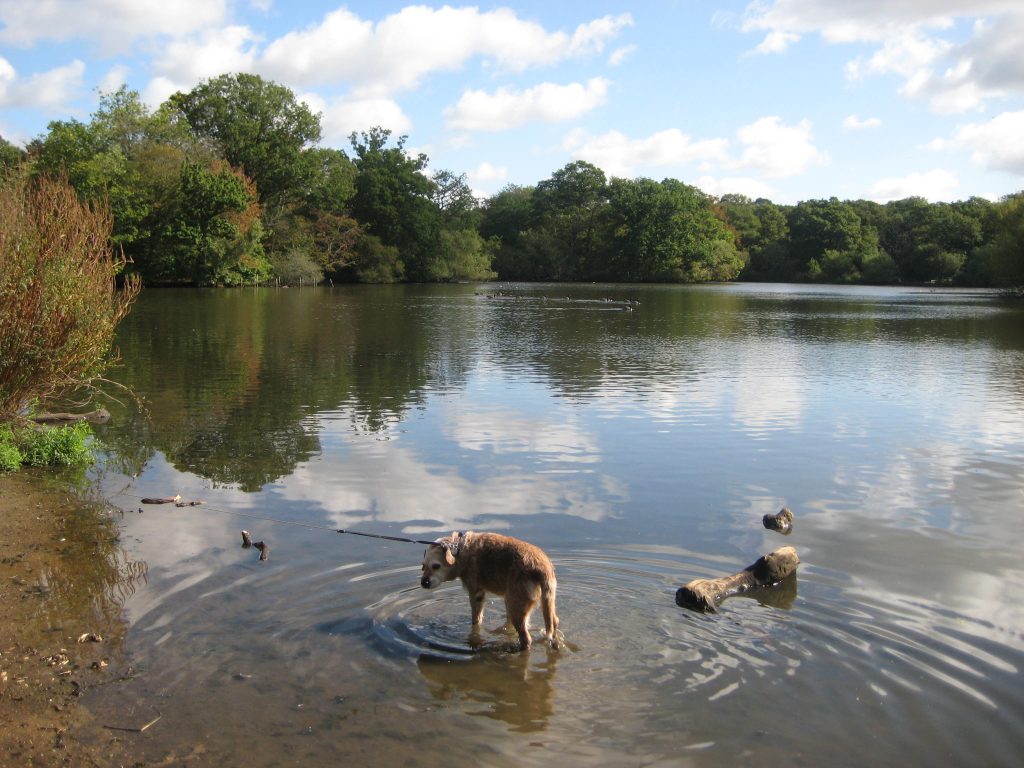 Connaught Water
After a brief water stop and one more addition to the group, twelve of us carried on to link up with the Green Ride. Epping Forest is an ancient forest and has a large variety of trees, such as Oak, Hazel, Hornbeam, Beech, Silver birches, to name a few. In between the dense forest we also walked along some open heathland and meadows, where one might see grazing cattle. The whole area is a haven for a variety of birds and other wildlife but the only birds I kept seeing were magpies. According to information from the visitor centre, in ancient times, animals such as Wild Boar, Bear and Beaver used to roam the Forest. Very glad to say that we did not make their acquaintance on this walk, but, instead, there were plenty of dogs.
Nearly there …
Well rooted
Take a break
The Green Ride led us to High Beach, where we stopped for lunch. Besides fantastic views to the west in the direction of the Lee Valley, High Beach offers various options for refreshments and a Visitors' Centre.
Fortified we retraced our steps to re-join the Green Ride. This route took us across a few busy roads and up and down the hills through Little and Great Monks Woods and Golding's Hill and Hangboy Slade before getting onto the Ditches Ride.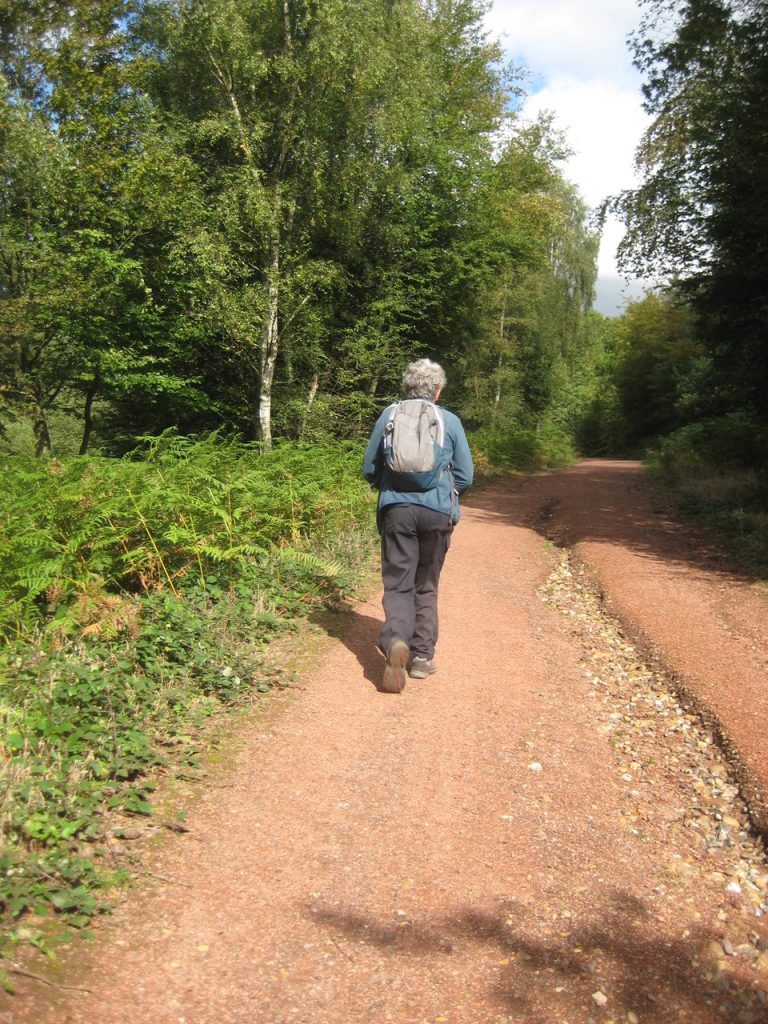 On Green Ride
Silver Birch
Soon at Jack's Hill Plain, we branched off into the depth of the wood downhill to cross over a ditch before climbing back up to stop at the enclosed Deer Sanctuary near Birch Hall Fields. Alas, the Fallow Deer were also very elusive – we could just about make out movement in the distance in the high grass and beyond a ridge of trees.
After one more precarious road crossing, we returned to our final destination, Theydon Bois, via Genesis Slade, following a path through woods as far as we could before the pavement took over along Coppice Row.
Thanks to all who came with me and for making it such a pleasant outing.
Sigrid (my thanks to Daphne for additional pics and just in case you wondered, Tony in one of my pictures is not an apparition, he did the recce with me the week before)