19 August. It was quite a relief to find that after all the previous setbacks, for once the trains were running properly, ie no delays or cancellations. This enabled us all to gather at Gomshall Station as planned.  It was a special day in memory of Rosemarie Gibson who died a few months ago.  Rosemarie led this walk in the beautiful Surrey Hills and it was the very first walk that I did with Morley College Ramblers.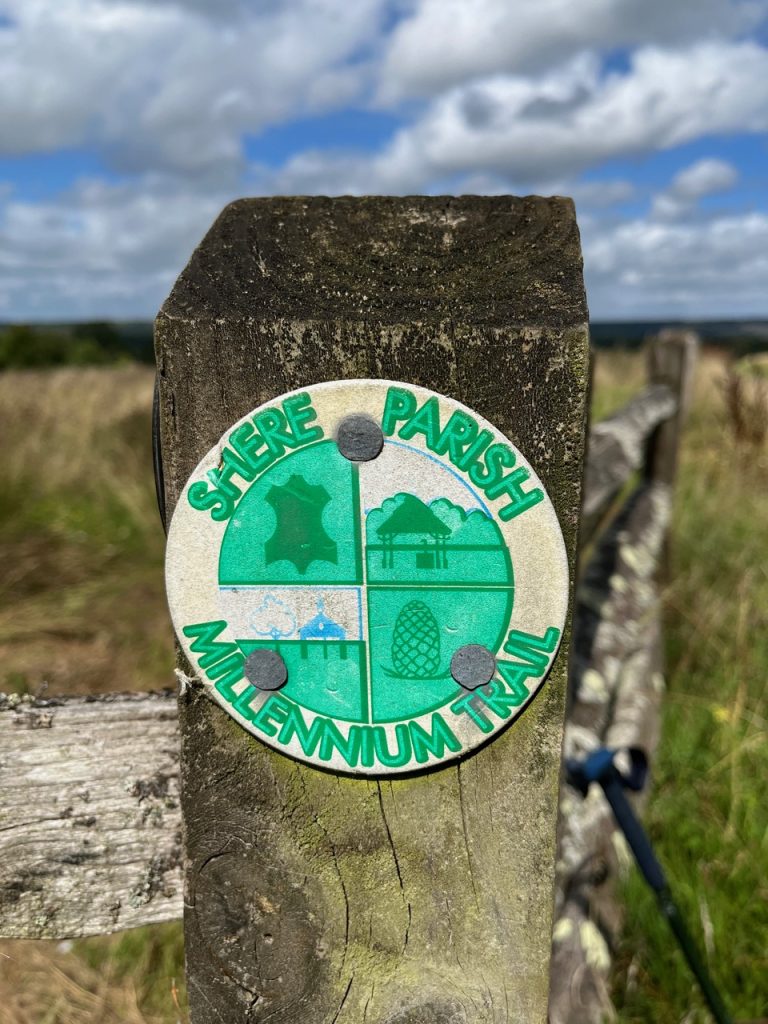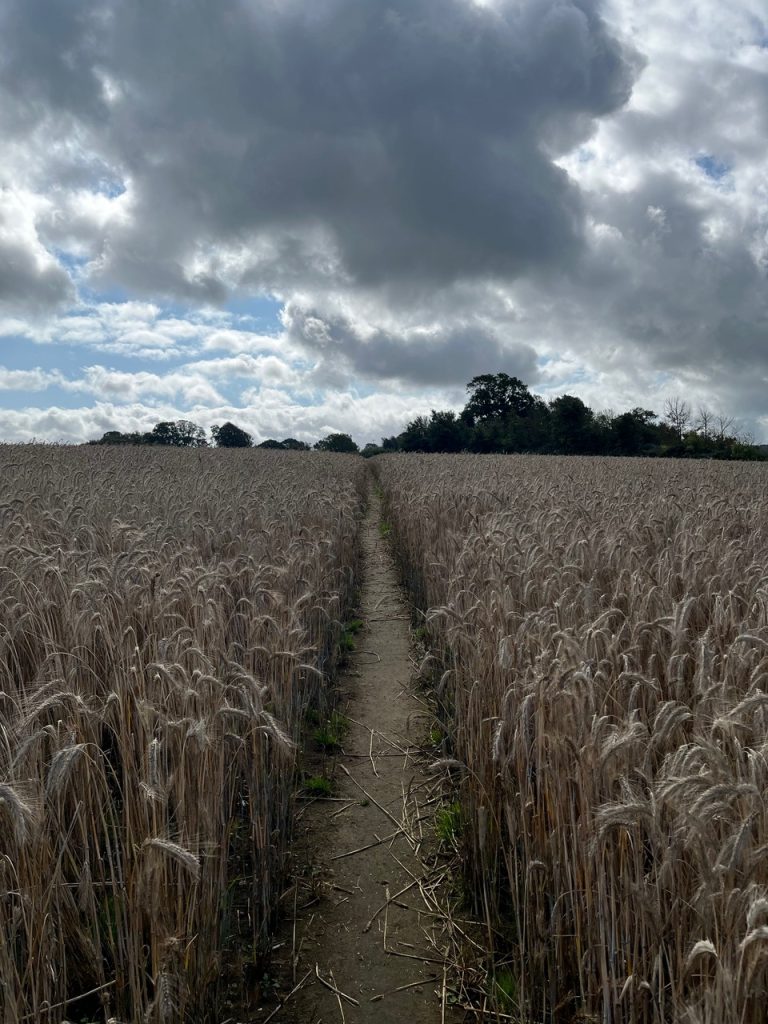 We set off after a slight rain shower and were rewarded with lovely sunshine and fabulous views throughout the day.  Along the route we encountered fields of golden wheat and an unusual root vegetable  (pictured) – possibly swede or sugar beet – as well as various animals: sheep, horses, belted galloways (cows) and a lone goat.
We had lunch in the village of Peaslake surrounded by bikers and cyclists. By the time we reached Shere, after 10 miles, we were more than ready for tea, coffee, cakes and ice cream.  From there we boarded a bus to take us to Guildford. I would like to thank everyone who joined me on this walk – especially Vickie, Rosemarie's good friend.
Daphne. With special thanks to Christine M for helping with the recce and sourcing alternative train options, and to Virginia for the group photo.