North Fambridge to Burnham on Crouch
15, July. Six of us met up to begin our walk from North Fambridge railway station, across the Blue Farm Nature Reserve and up a few steps onto the sea wall to begin our walk along the gentle tidal River Crouch.
Oh dear!
While we knew the forecast had predicted 'gusty winds', nothing prepared us for the exhilarating south westerly wind. So strong was the wind that some had to hold their sun hat with both hands for 10 miles. We were buffeted by the wind from every direction, not just south-westerly. But the sky was blue. The clouds provided their usual varied and enchanting East Anglian display.
Big skies
But a 'bad hair' day
The larks ascended and serenaded us for part of the way. As the wind gained strength, the larks descended and went silent. Our accompanying music was the cacophony banshee-like sounds created by the marina boats' mast riggings and metallic fastenings.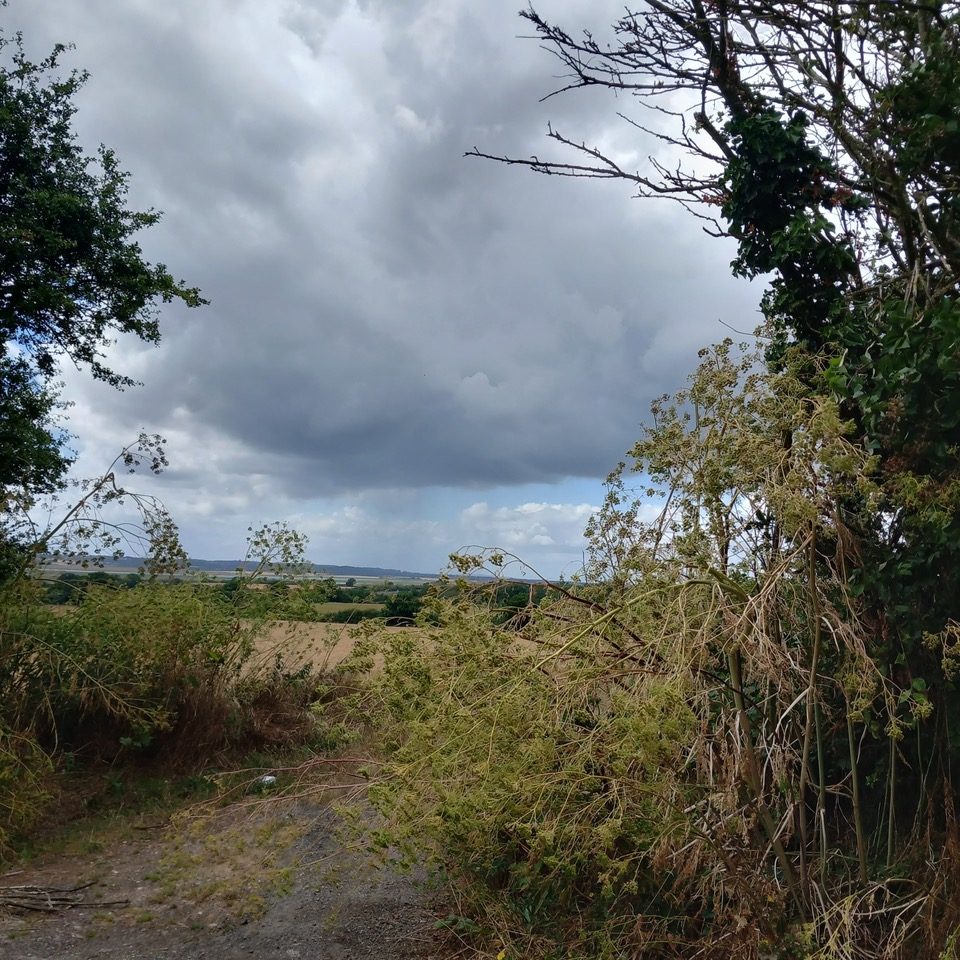 Hemlock going to seed
On our way up the road to the picnic stop at Althorne, the 7+ foot hemlocks, heavy with seed heads, danced around in the wind with such vigour that I thought we might be facing an invasion of triffids.
The Three Horses Pub provided us with a pleasant respite from the winds and some tried to tidy up their wind-blown hair.
Back we went to the sea wall, and the wind had gained even greater force. But we held our ground with all the strength, vigour and stoicism of Dartmoor ponies.
At last we made it to the 16.20 train, exhilarated, wind-blown and with interesting variations of ramblers' bad hair days.  Grateful thanks to my walking companions.
Patricia. (With thanks to Christine M, Mary-Jane, Sigrid and Samantha for photos and video)