Coulsdon South to Coulsdon Common
31 December. This was planned as a short New Year's Eve walk from South Coulsdon to The Fox on Coulsdon Common (where they do a remarkably good lunch) and then back by a slightly different route.
Unfortunately it was a cold, wet day. Rail engineering works made it difficult for some members to get to the walk. And the pub was already booked out for lunch (it was New Year's Eve after all).
In the event, eight ramblers made their way across Farthing Common and through Happy Valley. We got to The Fox, very wet, and five minutes before it opened. No lunch, but they gave us a warm welcome, along with drinks, crisps and chips and even complimentary mince pies.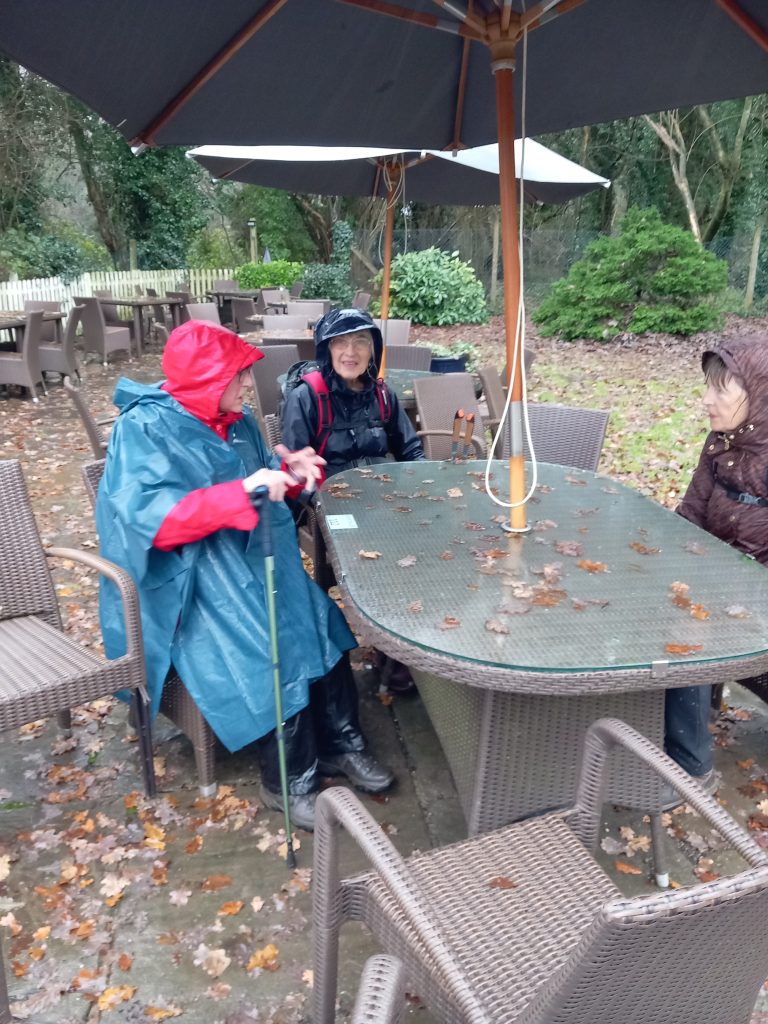 By one o'clock the rain was settling in to sleet, and we took the bus home. Thanks to Mary Jane and Sue H for photos, and to Sally for co-leading – Janet