Canal Museum to Trafalgar Square
The Canal Museum proved to be a warm and popular meeting place on a cold December 17th morning, Many of the 15 who gathered there, including one welcome guest had not visited before.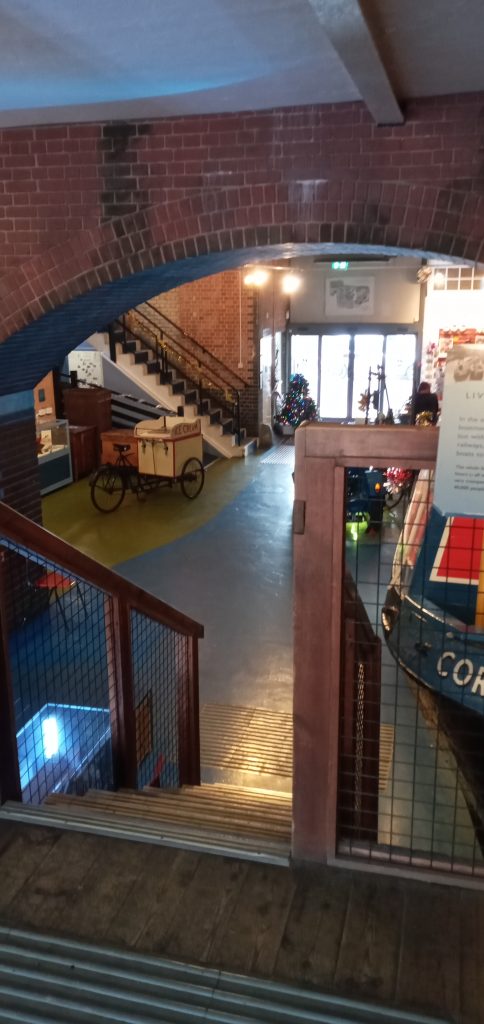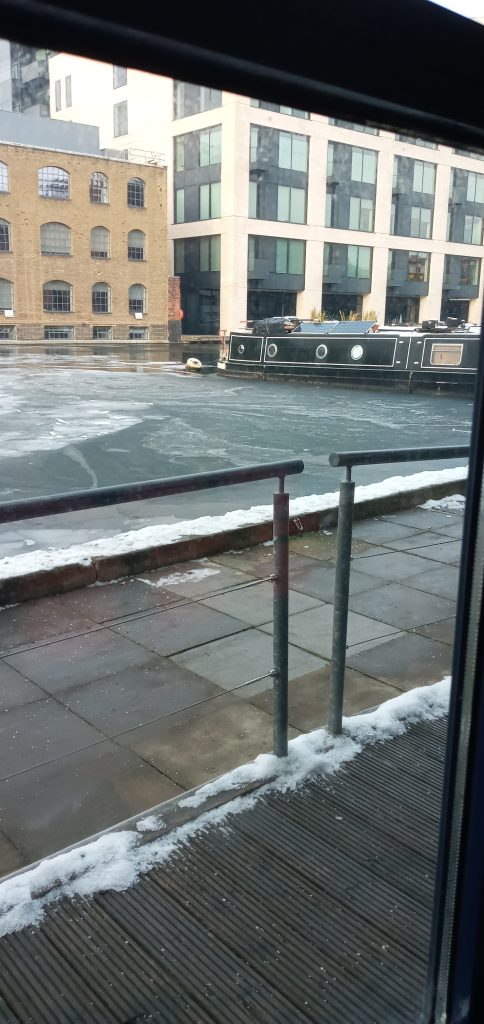 The Canal was frozen to the East of Camden Lock, and conditions underfoot were not great for our brief look at Camley Road Natural Garden and then the hisorical surroundings of St Pancras Old Church., However, the Canal tow path was safer than usual, with less cyclist hazards.
The pub at Camden Lock was no substitute for our planned meeting for Christmas dinner, called off due to the train strikes. But we were joined by Peter H, and there was appropriate Christmas cheer to be shared before approximately half the group headed home.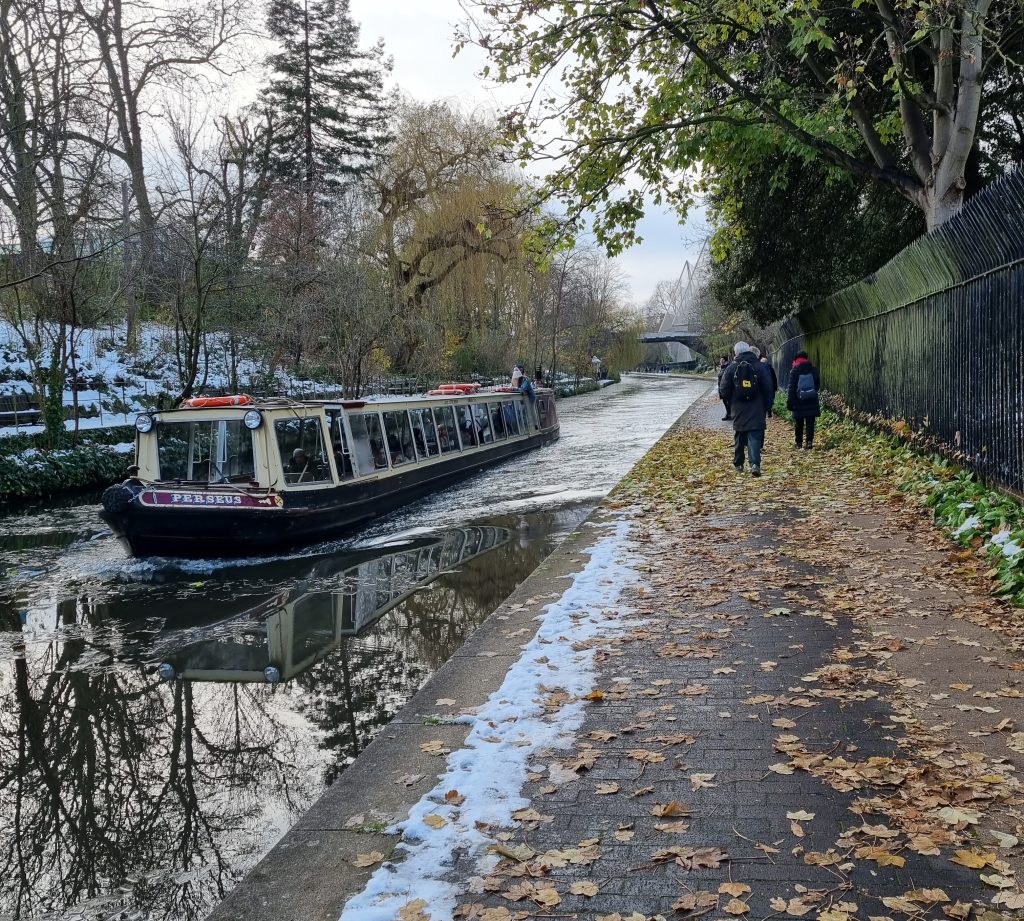 The walk passed near London Zoo, then headed towards options for a coffee stop, but all bar two decided that Baker Street was a good place to find their travel routes. The Christmas lights had attracted considerable crowds to the shopping streets, and the walk was therefore fairly slow to reach the planned 5pm Carol singing in Trafalgar Square. Our 'group' of 2 braved the weather for the entertainment under the Christmas tree.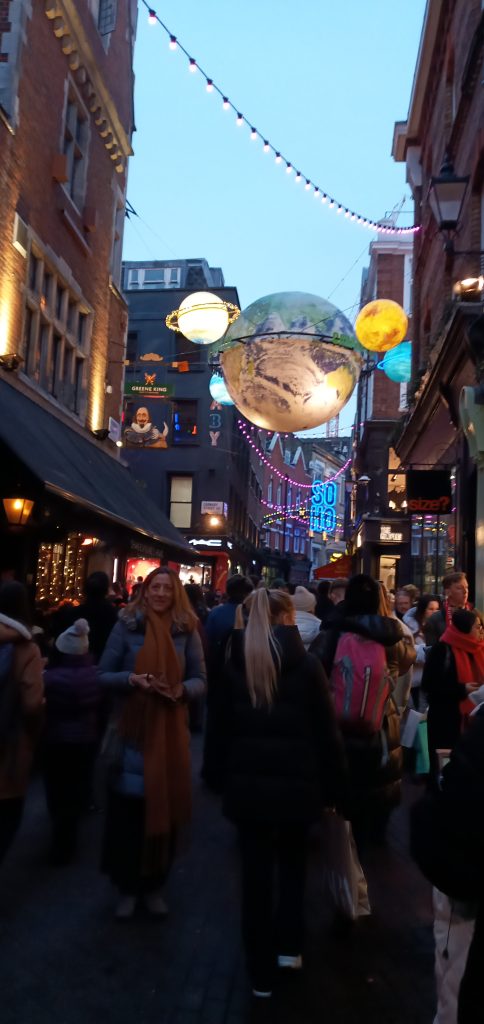 Thanks to Christine R for the photo in addition to mine,
Tony