November 26: Norbury to Tooting Graveney
It is hard to say how many Morley Ramblers actually did this walk; 17 were counted when we set off from Norbury station, 23 enjoyed lunch at the Rookery café on Streatham Common and eleven made it for tea! Thus the advantages of an urban walk with many opportunities to foil a partial bus strike, peel off, miss trains, follow eccentric transport routes and catch up with the peloton.
The walk goes through some of the extensive park and common land of south west London, including four remnants of the Great North Wood: the glorious and well hidden mature oak woodland of Biggin Wood, Streatham Common woodlands, The Streatham woods on Tooting Common and the Graveney Wood.
It also featured some interesting historical landmarks: The former Nettlefold Mansion at Norbury Grove, sundry blue plaques of the literati and performers who lived in Streatham in its glory days, The Rookery Gardens and the Tooting Lido –the largest swimming pool in Europe.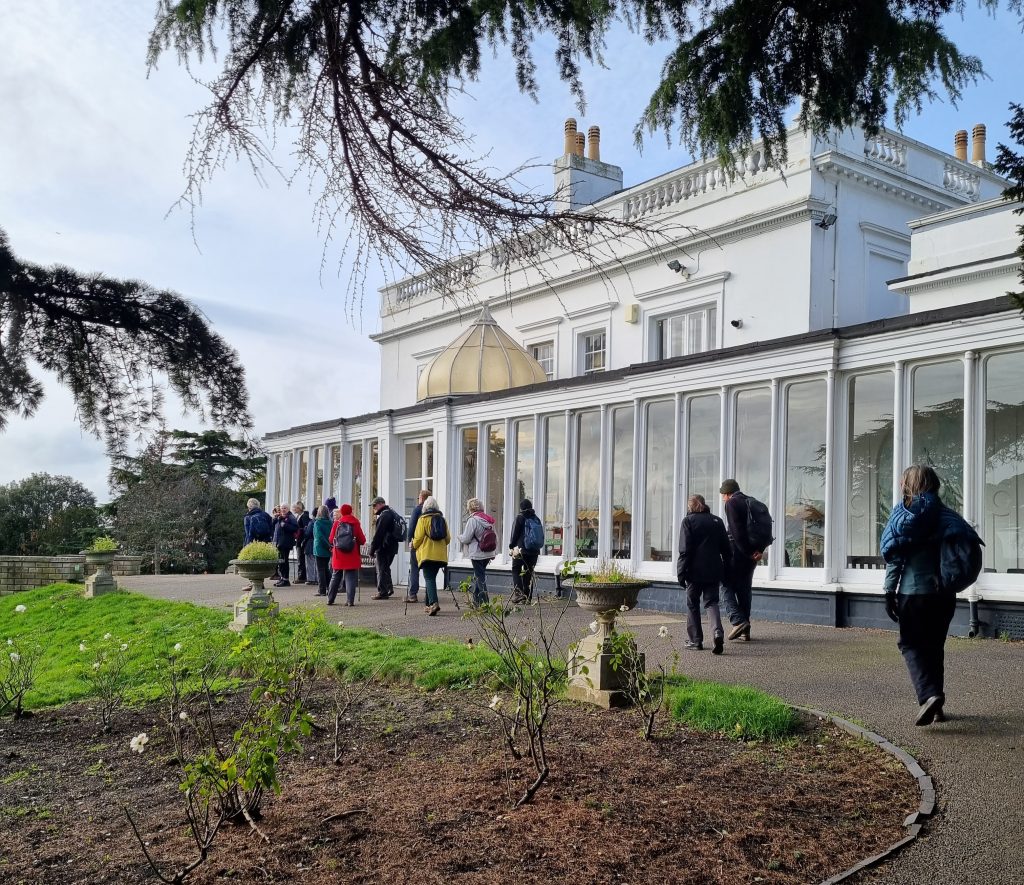 We started by crossing the rather pedestrian Norbury Park – once site of the Streatham Race Course – proceeded through Biggin Wood and on to Norbury Grove where we caught an excellent view of Croydon – dubbed by Terry as the Manhattan of S London.
After an exploration of the south east leg of Streatham Common we joined four more Morley walkers at the Rookery Café. After a good lunch twenty set off through the suburban streets of Streatham to walk round part of Tooting Common, noted for its playgrounds, sports facilities and the Lido and also for its unique areas of acid grassland SSI.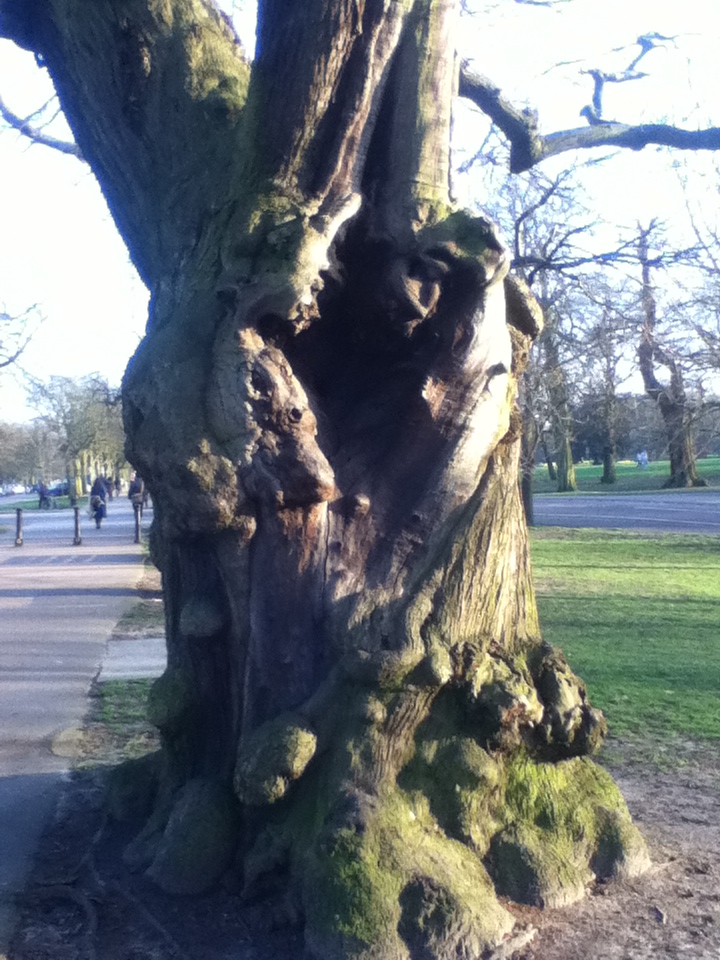 The walk ended with a trudge through the Graveney woods to tea and cakes chez Sue and the handy escape route of the G1.
Although the majority of the walkers live in South London many said this corner of the SW was new to them. So too were those parts of the walk for me which I discovered during lock down – one of the strange bonuses of that weird time. I recall Janet saying then that we would look back on the first lock down as a halcyon interlude in our lives – and for some of us she was right.
SH
Thanks to Christine R for the photos.