Hampstead to Belsize Park
19 November. When one mentions a walk around Hampstead Heath, images of Parliament Hill, Hampstead Ponds, Highgate Ponds, Kenwood House with stretches of woods and meadows in between come to mind. On this walk we also explored some extensions of the heath when, on a misty morning, sixteen of us met outside Hampstead tube station. We made our way to the West Heath past the Whitestone Pond, then weaving our way through woods leading us to the Hill Garden. One of the highlights of the morning was to visit the wonderful Pergola adjoining the grounds of Inverforth House. So, when on arrival we found the gate locked with a notice saying that the Pergola was closed due to structural damage, my heart sank and I felt very disappointed. With Sue C's help we found another gate open so that we could at least enjoy walking around the Hill Garden. Luckily, a small section at the west side of the Pergola was accessible from where we got a hazy view across the tree tops. This photo, however, was taken on my recent recce from the top of the Pergola: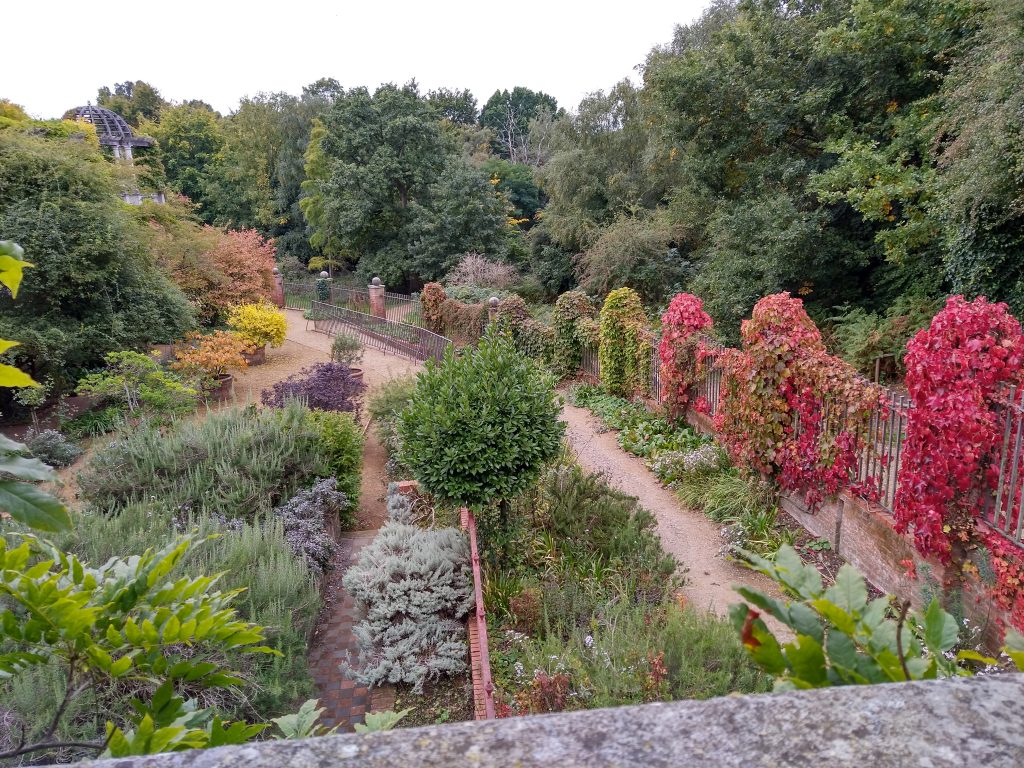 From the Hill Garden we ventured on to the Golders Hill Park, a relatively small park but offering plenty of variety. In the deer enclosure we could only spot a couple of them but from my recent visits I know that there was a small herd roaming around. Going past the children's playground we soon entered the fenced in Water Garden.  
Re-joining the remaining animal enclosures, we were greeted by a couple of donkeys sharing their space happily with a group of wallabies. Next door some lemurs decided to ignore us. White herons, a tiger owl, waterfowl and a variety of other birds resided in the Aviary.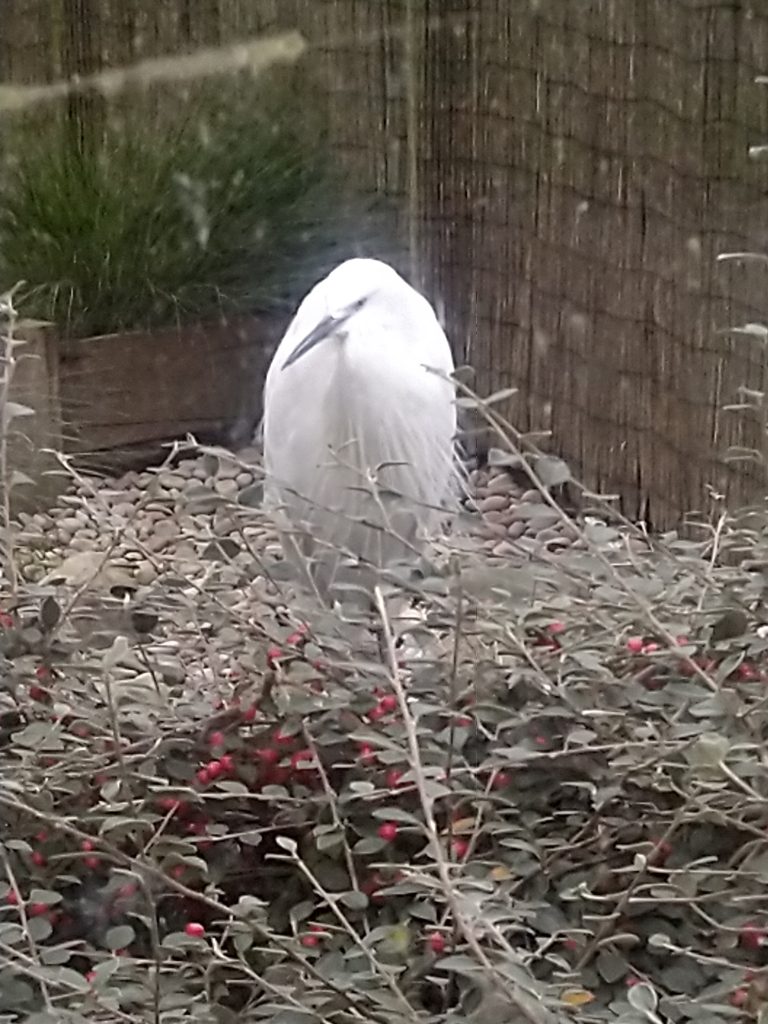 Before we stopped for a welcome break at the Café, we walked through the formal gardens which are worth a visit in Spring time when the two large Magnolia trees are in full bloom. Once fortified and refreshed we continued with a one-mile loop around the Heath Extension, past the not very visible Seven Sisters ponds, before making our way via Sandy Heath towards Kenwood House. We stopped briefly for more refreshments and by then three of our walkers had left but one more joined our group, so fourteen of us continued with the walk through the Eastern section of the Heath.
Onwards through the splendid woods and across the Viaduct Pond we picked up a path that led us to the Highgate ponds. With the ponds to our left, we made our way towards Parliament Hill from where we got a wonderful view across the tree tops towards London City. By then the sun had managed to show its face enhancing the beautiful Autumn light and its colours.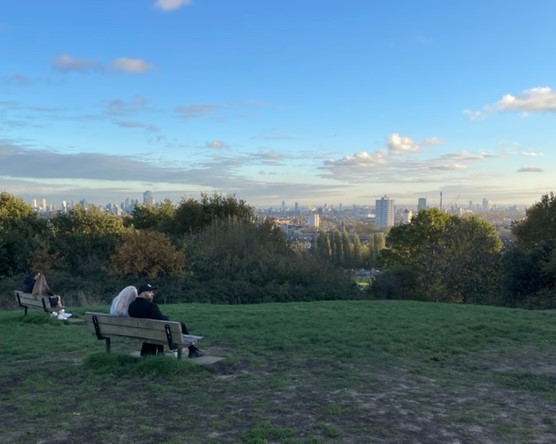 We reached Southend Green in good time before dusk set in and where the group dispersed. A few of us carried on walking to Belsize Park tube station.
Sigrid (Pictures: Sigrid and with my thanks to Sally M)
PS: Links to Information about Inverforth House and the Pergola: https://en.wikipedia.org/wiki/Inverforth_House
https://www.cityoflondon.gov.uk/things-to-do/green-spaces/hampstead-heath/where-to-go-at-hampstead-heath/hill-garden-and-pergola