22 October. Most railway stations are in locations where at least a notable number of people live. As we discussed coming home on October 22nd, this is not the case with either Cowden or Hever. This can make for a great start to a walk as we get straight into the countryside. But it can mean a long wait on a lonely platform for an hourly service if the timing is wrong coming home.
Penshurst has much to offer for a lunch stop, or indeed for our members planning to catch up with the group for lunch and joining in the afternoon return to Hever. In the event, this was only one, meaning that our total numbers reached 16. The pub at Penshurst was welcoming, but the service a little slow. On the plus side, any real chance of catching the 16.05 train home was minimal. Therefore, those who did not have time to explore the castle grounds and church at Penshurst had half an hour at Hever to see its equally interesting church, look into its Castle grounds, or check out its pub.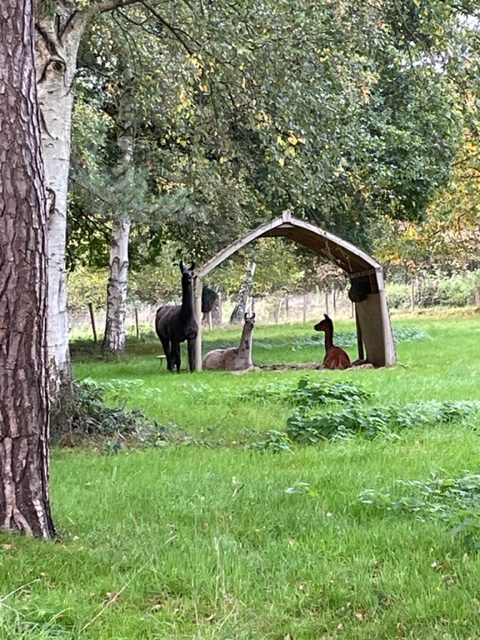 Other activities during the walk including admiring the grapes, spotting fungi, and talking to alpaca. Thanks to Mary-Jane, Christine and Sally for their photos. And the walking itself in the lovely Kent countryside was, as always, hugely sociable and enjoyable being blessed by far the best weather of the week.
Our train arrived punctually soon after 5pm and we were able to take the route from Hever to the station at a leisurely pace. The road near the Castle and pub could be more walker friendly, but the half mile or so to the station itself has an unusual path indicator courtesy of National Rail. None of our members had seen this elsewhere.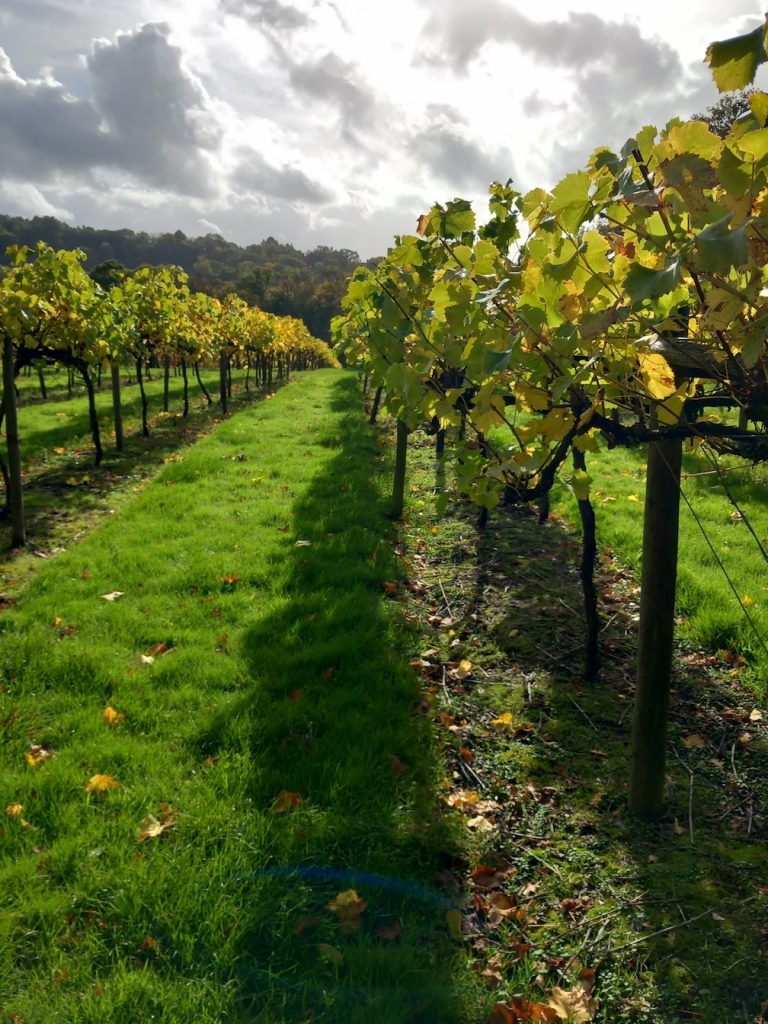 We were all pleased to include one of Morley Ramblers favourite rambles in the autumn programme, and the help of those leaders who have previously walked the various routes in this beautiful area is much appreciated
Tony