27 August. Fifteen members of our lovely group met at the station and walked through the pretty village of Eynsford, to reach a hill rising up towards the Birds of Prey Centre. We did not spot any notable birds, but our expert had chosen to miss the hill. One other companion joined her, before we all met up again for a prolonged drink stop at the Lullingstone Visitor Centre. Our group did not include the planned leader, Johanna, whose family had organised a large bank holiday gathering on that day.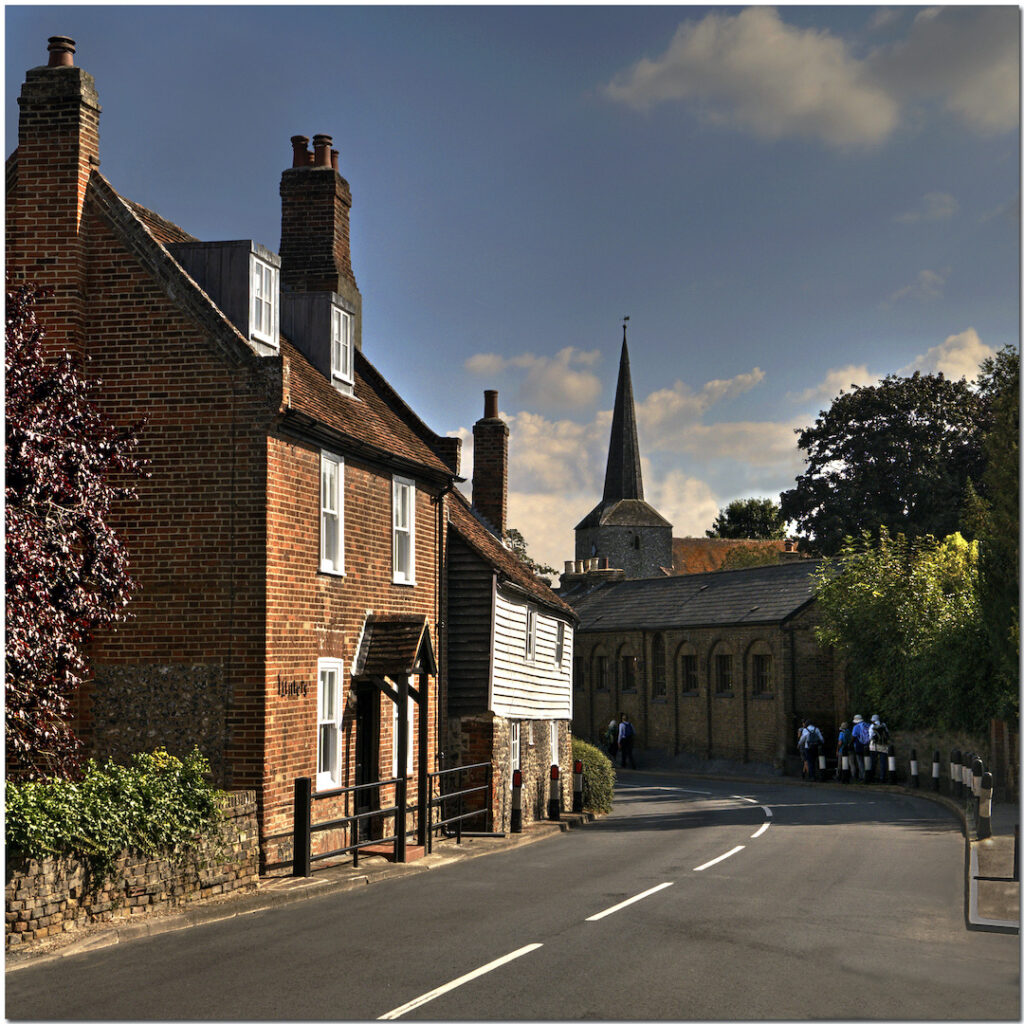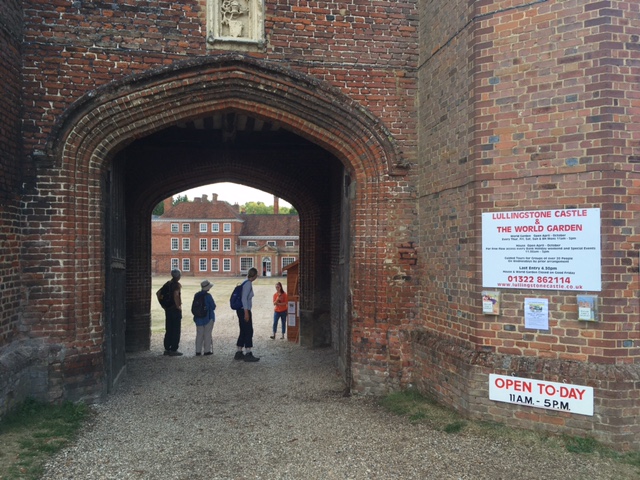 The lavender fields were not at their best following the dry spell, but the mornings walk was much enjoyed by all.
Shoreham still provides options for a pleasant lunch stop, including the grounds of the local church. Most of the group had time to view its interior, and a couple took advantage of the option to return home from Shoreham by train.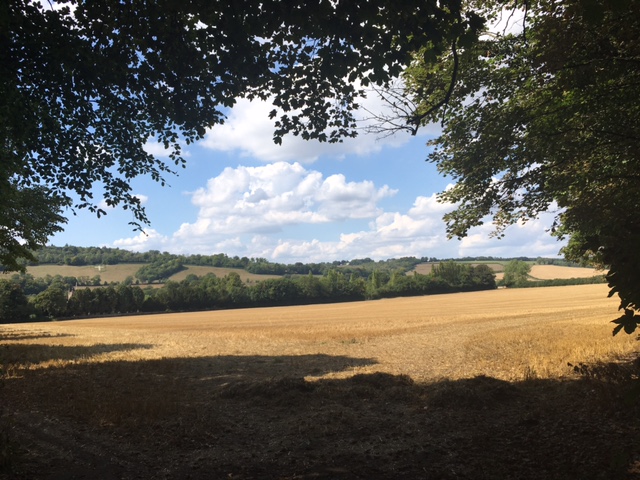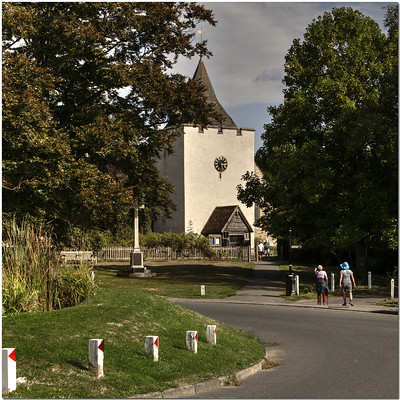 The afternoon walk was short, but still allowed further views across the surrounding hills. The weather could not have been much better for walking and only about half the remaining numbers dallied in the tea shops, antiques and charity outlets offered in Otford High Street. Most found the route behind Otford church, taking them to a journey back with only minor delays for some. Tony. Thanks to Samantha and Howard for photos.