30 July 2022. Thirteen people started out on this mostly flat Hampshire walk.
Predictably the leader got confidently lost at the first opportunity. Following the line of pylons crossing Bartley Heath she came back on track when she spied the intended – and only – footbridge crossing the M3.
Once away from the sounds of traffic the walk meandered pleasantly through woodland, across farm fields and over a couple of fords on the small River Whitewater to reach the Basingstoke Canal. Here we stopped to inspect Odiham Castle – one time hunting lodge of Bad King John, whence he departed for Runnymede to sign the Magna Carta .
We left the canal at the dead end of the Greywell Tunnel and proceeded through the pretty village pausing to visit the twelfth century church of St Mary the Virgin. Over a couple of low stiles – further triumph for Sandra who leapt over three all told on this walk – we arrived at the outskirts of the historic village of Odiham. Deciding discretion was the better part of valour when faced with a field full of frisky cows and two more stiles, we proceeded by road and various snickets to the church where the pest house, built in 1622, was unexpectedly open.
After lunch four people caught the bus returning to Hook and nine of us proceeded to rejoin the welcome shade of the Basingstoke Canal. We left the Canal passing through woodland before entering the Dogmersfeld Estate. Here the walk rose gently uphill through trammelled fields to give a view of a mysterious complex of older buildings. This considerable pile is was not marked on either of our OS maps ( we had 2 editions including the most recent) nor could it be seen on Google maps . A later inspection of Google Earth revealed it – nameless .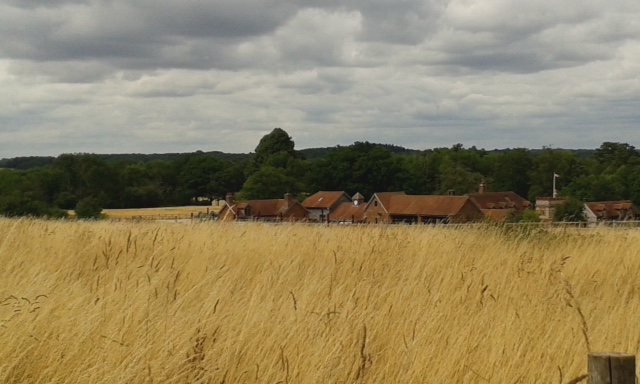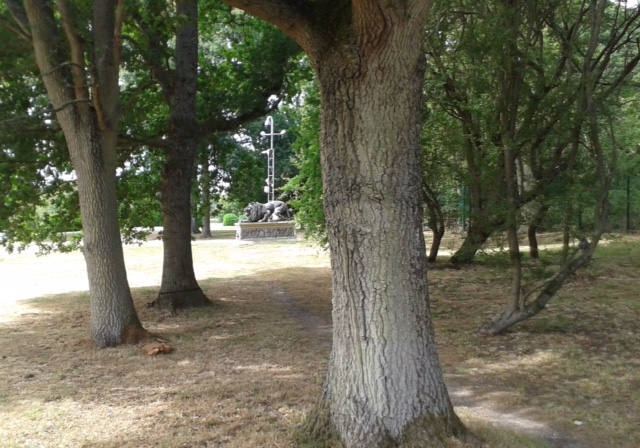 Back on the shady canal we turned towards Winchfield station passing by the small but  spectacular Norman church of St Mary's – sadly closed. The walk turned out to be 12 rather than the 10 advertised miles but the village of Odiham is certainly worth a visit.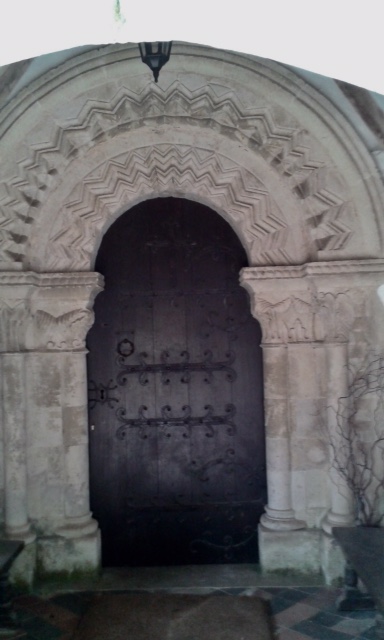 Thanks to Christine for the photos.