2 July 2022. No leader could have asked for more. A glorious Sussex day of perfect walking temperature, a gentle breeze, sunshine and a display of stratus, cirrus and cumulus clouds, endless choruses of larks ascending and views in all directions. We were 11 in total – 1 for each mile of this 11-mile walk. An experienced walker joined us as a guest, and we hope he will return for other Morley walks.
After a morning walk of 5 miles we descended to the village of Firle, and visited St Peter's Church. The church was open and we were able to view the John Piper/Patrick Rentyiens Tree of Life, inspired by an illustration by William Blake of Job and his family. The sun was shining and fired the glass for us.
The afternoon session was 6 miles (with optional drop out at Glynde) but we all continued up the long, steep climb past Mt Caburn where we were rewarded for our efforts with very different views of Sussex.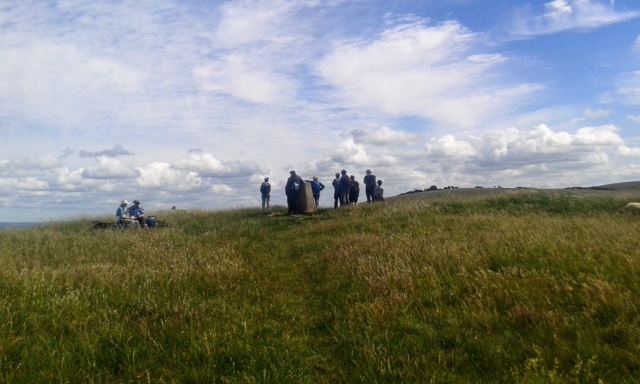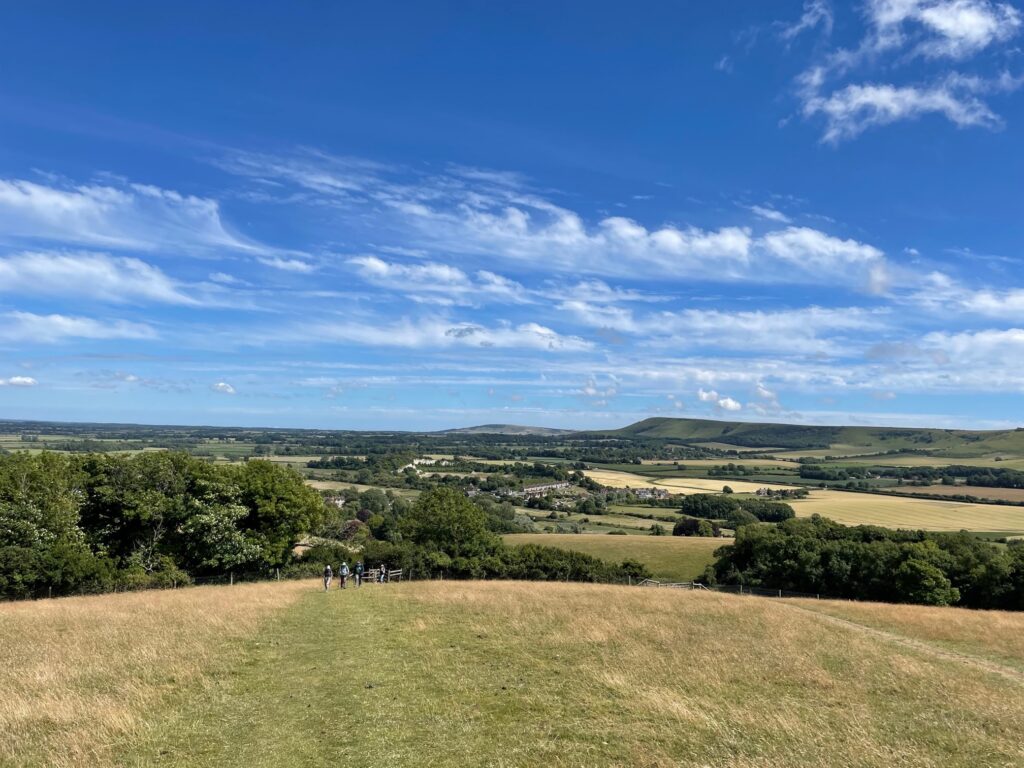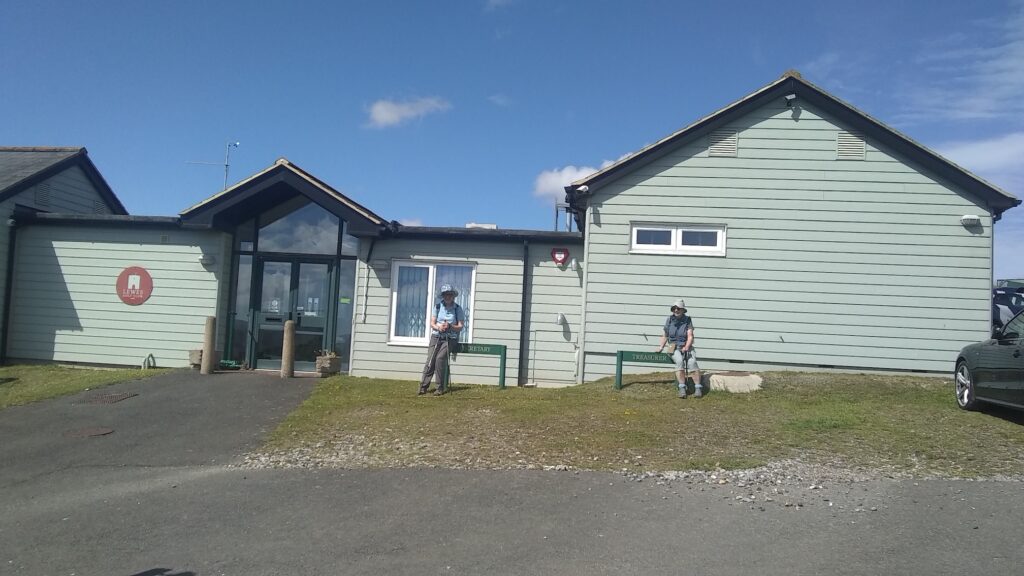 Grateful thanks to Virginia – who accompanied me on my recce a few weeks earlier, which ended up being a total of 13 miles! – and all my walking companions who made the walk such a glorious success. And thanks to Christine, Mary-Jane, Sue C and Virginia for photographs.
To be repeated on next year's programme. Patricia