Remembering our Centenary
Roughly ten years ago, on Saturday 2 June 2012 the Morley Ramblers celebrated our 100th anniversary with a lunch followed by a musical entertainment at Morley College. The entertainment, 'Whistle Stop Tour' featured songs reflecting the English countryside. Paul Webster (pianist and choir master at Morley College at the time) compiled the programme and accompanied the singer Tim Gillott (a friend of Paul's from the BBC Symphony Chorus). A few weeks later, on Saturday 28 July, we celebrated the centenary again with a themed walk from Coulsdon South to The Fox on Coulsdon Common – a pub patronised regularly over the past one hundred years by our club. Finally, we published a centenary book, that highlighted events and photographs from our history – but not the centenary celebrations themselves. This post is intended to archive photographs from the Centenary, and anyone with pictures to add, please contact enquiries@morleyramblers.uk.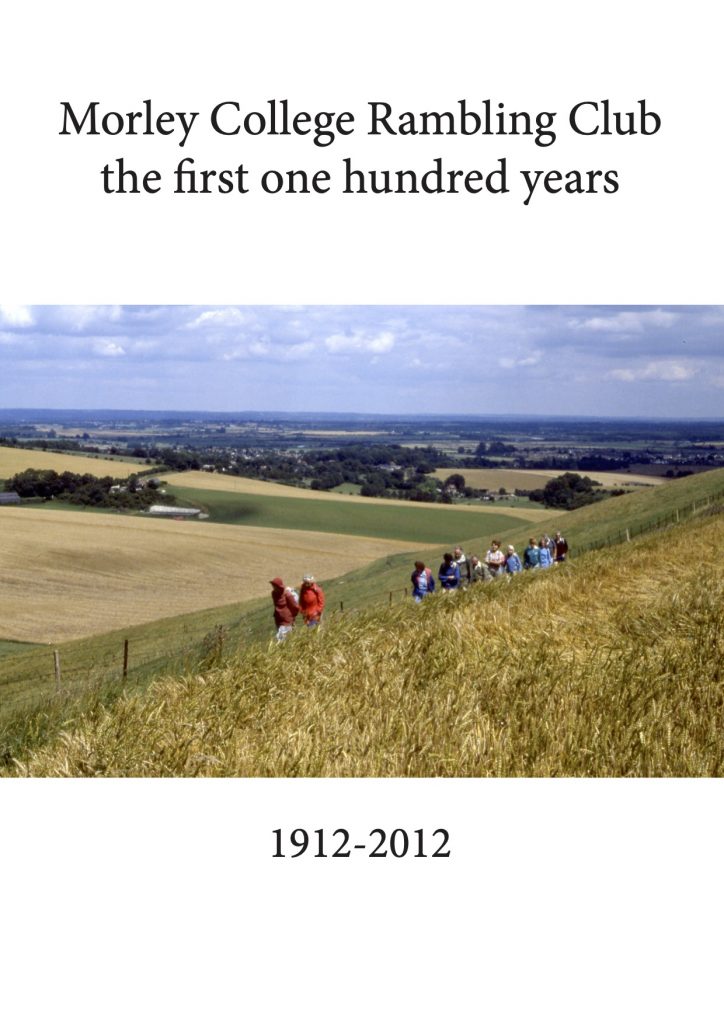 Copies of our centenary book are still available – Morley College Rambling Club, the first one hundred years – for £8, plus £2 p&p. Please email enquiries@morleyramblers.uk for more information.