Saturday 4 June. After a rather ominous weather report and still some drizzle in the air, seventeen of us set off from Oxshott station on the nine mile walk across the Elmbridge Commons to Claygate.
The first climb up to the war memorial came within five minutes and thereafter we had a flattish meander around a sandpit (maybe the result of H G Wells' Martian landing) and through the woods, before crossing the A3 by bridge to Esher Common. We followed the path skirting Black Pond which can be very marshy during the winter but it was thankfully dry and made for easy walking.
After crossing the Portsmouth Road we climbed gradually uphill around the National Trust's Homewood, designed by and once lived in by Patrick Gwynne (visitable by tour) and then descended to the River Mole, following the wooded river path to steep steps leading to West End Common.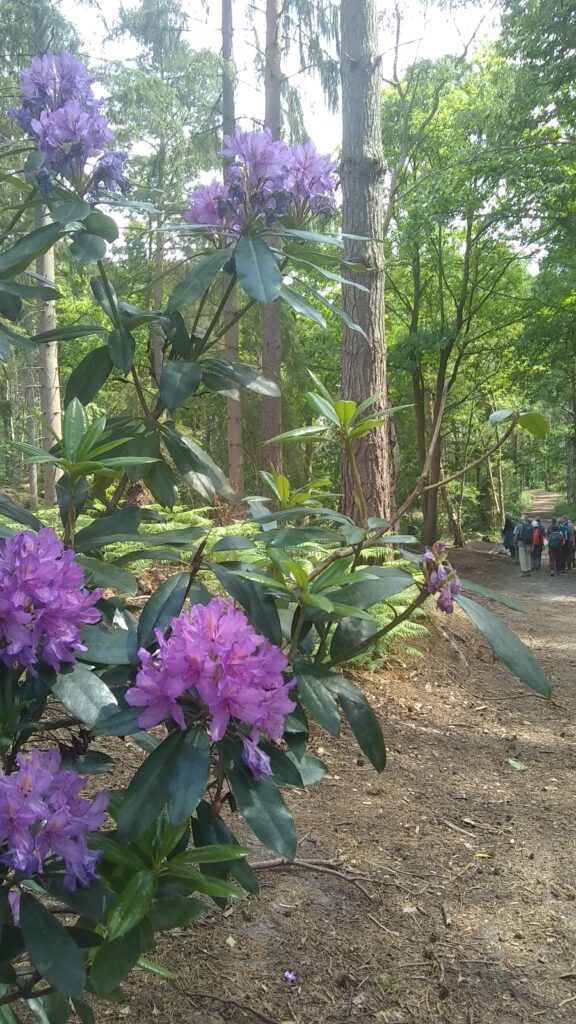 A short walk then to the lunch stop at the pub or benches on the picturesque village green where there were moorhen chicks to be seen on the pond. Some of the group also took a peek in the large garden centre. Here two walkers departed and one joined and we returned to The Ledges above the river Mole before descending to the Portsmouth road and crossing back to Esher Common. Here another walker left us to return to Oxshott while we continued over heathland and then through woodland, eastwards with Black Pond below us.
The next road crossing at Copsem Lane is narrow but always busy and fast but we were lucky to have a car stop to let us cross – or so we thought until we realised that he had stopped for a definitely more attractive young woman on the other side!! Oh well, we took advantage anyway! This brought us to Arbrook Common from where we took the longer route back to Claygate on paths between fields passing both under and over the A3 again, before reaching the short stretch on the edge of Claygate Common.
At the Recreation Ground a couple of walkers stopped for tea while most others made the 4 o'clock train that was actually the 3.30 and left at 4.15 due to a trespasser walking on the lines. Four of us, however, partook of the opportunity to taste the wares of the microbrewery just by the station. Fortunately, after the damp start, the weather had brightened, we even had some sun and we got back before the evening's downpour.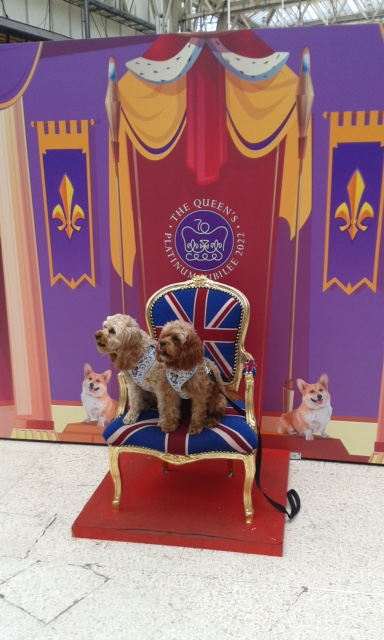 Linda and Chris (thanks to Mary Jane and Christine for photos).