Seaford and the Seven Sisters
Saturday 28 May. It was with some trepidation that I placed this walk on the programme given the last two attempts in last year's programme when both walks were rained out by 1.00 pm. But this time, the sun, the breeze, the air, and the changing colours of The English Channel embraced us, and the larks ascending serenaded us the entire length of the cliffs. Public transport smiled upon us as well with smooth connections all the way. 
And so it was that Seven of us stepped off the bus at East Dean and walked along the most beautifully tended footpath I have ever seen in all my years of walking.
Following a brief hello to the village green of East Dean with The Tiger Inn and Hiker's Café, we continued down to Birling Gap. Following a brief respite to gather our strength, we began the climb of the Seven Sisters Cliffs – one Morley Rambler for each Sister.
Following a quick drink stop and the chance to admire the view from Sarcen's Stone, the temptations of East Dean village green proved too great to resist, and one of our members headed off along the track back. This track is well travelled and easy to follow to either Friston Pond or a short descent down to the village. It is a good drop out point for those who wish to do some of the Sisters, but not all of them.
We completed the remaining Four Sisters – doing our best to ignore the foolhardy risk-takers at the cliffs' edges. And then we descended to Cuckmere Haven.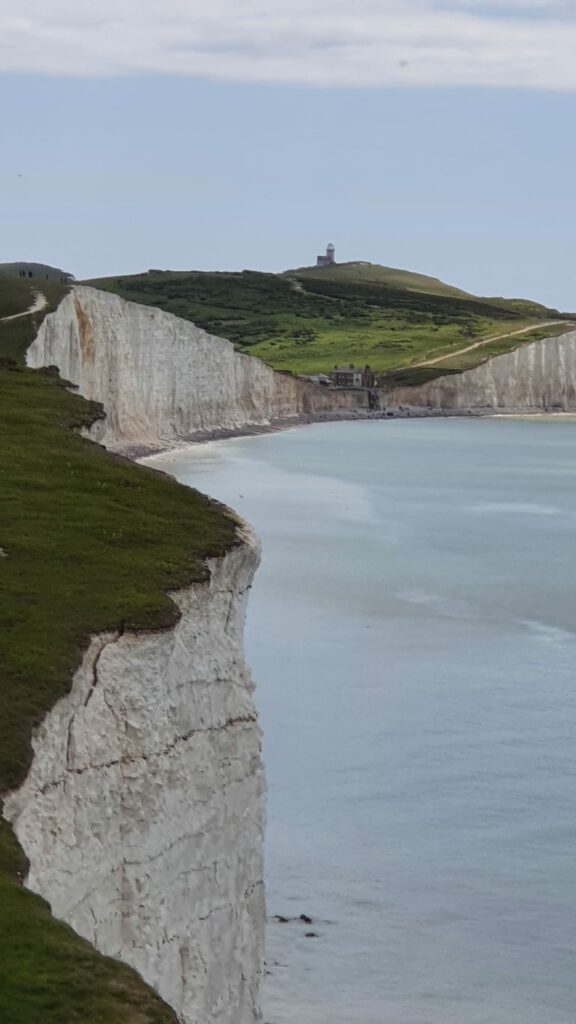 At last we reached the sun-drenched terraces of the Cuckmere Inn with views along the county park, the Cuckmere River and The English Channel. We were overjoyed following last October's aborted attempt.
And on and up over Seaford Head – a completely different experience to the Seven Sisters
Two of our members opted for the extension along the promenade to New Haven Harbour. They were last seen boarding the Seven Sisters Ferry bound for Dieppe.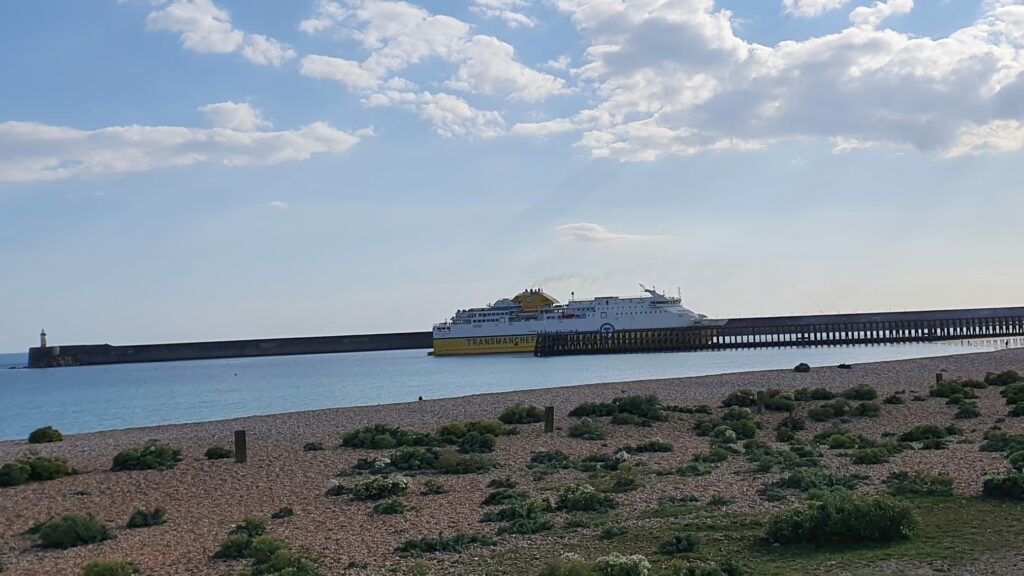 Watch for next year's programme – we'll be back. Patricia. (Thanks to France, Robert, Mary-Jane and Tony for pictures)