North Farnbridge to Burnham on Crouch
7 May. The leader has been a member since 1992. And to the best of her knowledge, this was the first time this walk had appeared in a Morley Ramblers programme.
It was a delight to share this inaugural walk with nine other walking companions. And off we went shortly after 10.00 am from North Fambridge on the Dengie Peninsula to enjoy and savour the serenity, tranquillity and ever changing skies along the gentle tidal Crouch River. The permissive path through the Blue House Farm Nature Reserve linked up to the seawall footpath. We were serenaded by a chorus of bird song including sky larks, black birds, and cuckoos.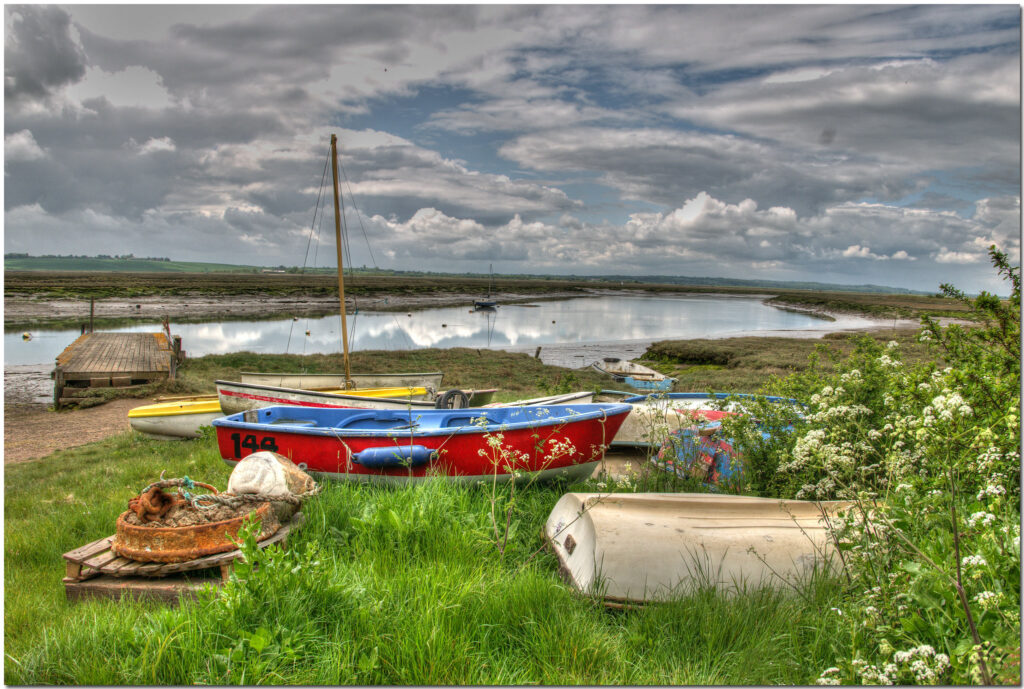 After approximately 6 miles, we reached the Crouch Ridge forest cemetery with many benches providing sloping views down to the Crouch – a lovely spot for a quick picnic. The rest of us entered the Crouch Ridge Vineyard restaurant for light lunches with good quality fresh ingredients, accompanied by the vineyard's own Pinot Noir and Chardonnay; all embodying the terroir of the lovely gentle Essex landscape and good clean air.
And weren't we lucky with the weather. The brief downpour only started once we were inside the vineyard, and was over with by the time we finished lunch.
Afterwards a few members made their way back to Althorne station, having completed a respectable almost seven mile walk. The remainder of the party made their way back to the seawall and completed the walk at Burnham on Crouch – approximately eleven miles in total.
The leader was so encouraged by the beauty of the walk and her most pleasant companions, that she may do the walk again next year.
Other clubs do feature the North Fambridge to Burnham on Crouch on their programmes with al fresco loo stops and a picnic lunch in a ditch.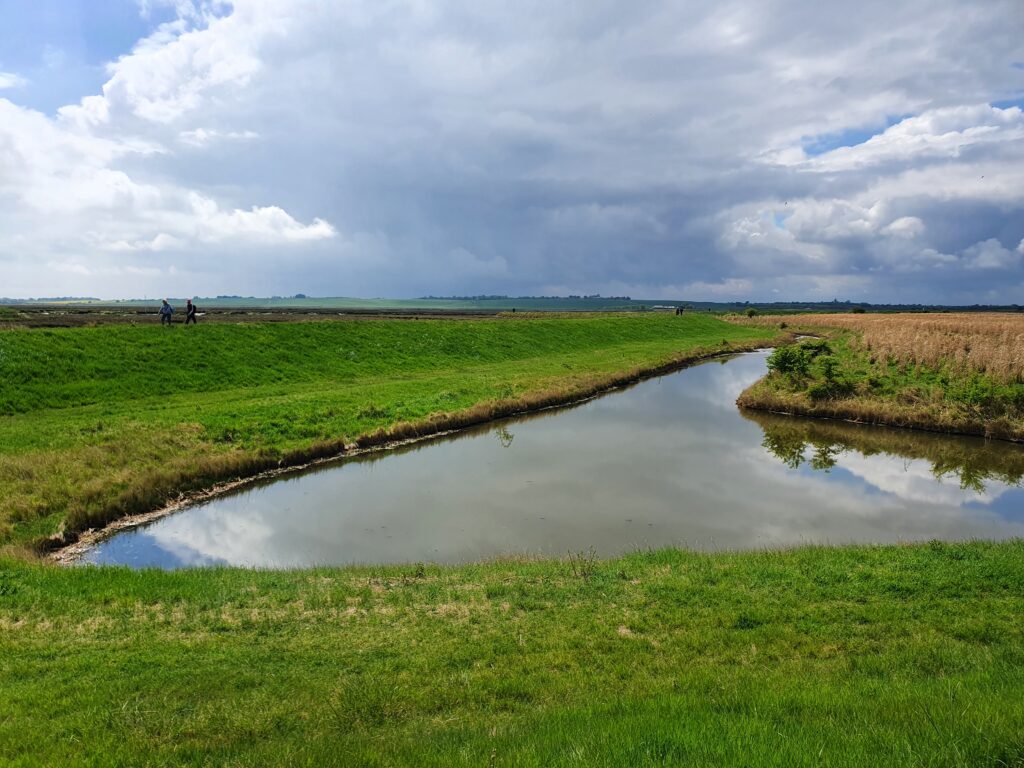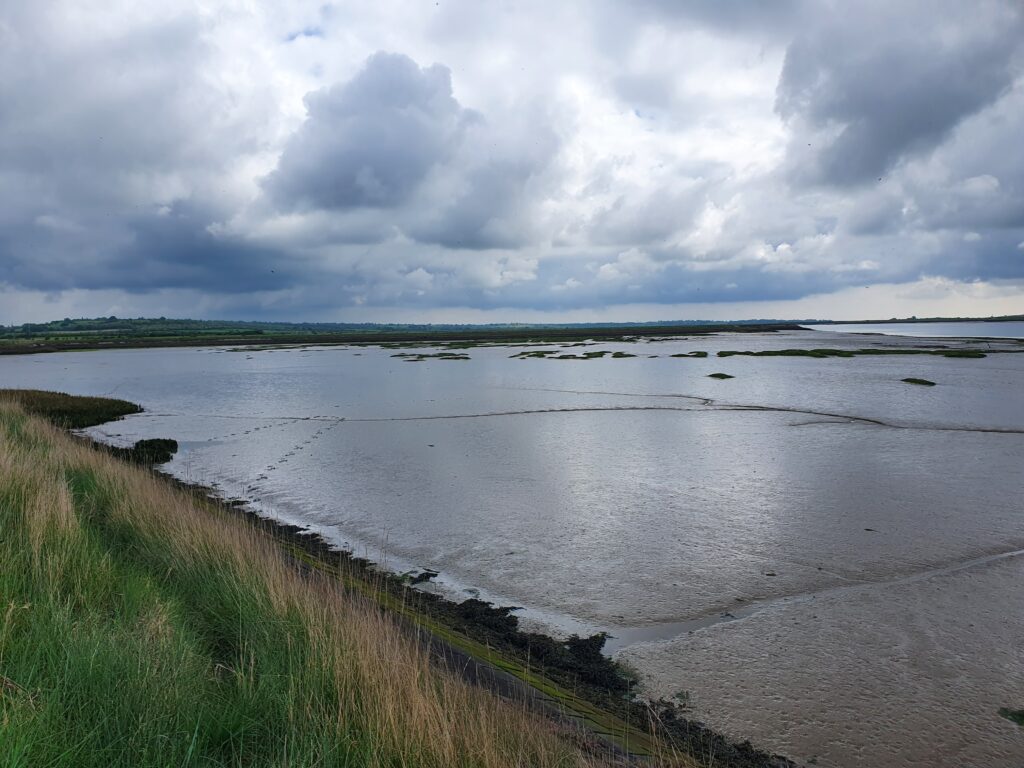 Patricia (thanks to Howard, Robert and Christine for photos)