April 9. This is a gently undulating walk through the springtime Kent countryside taking in apple orchards in blossom, woods rich in bluebells, anemones and primroses, in a landscape of rolling hills and fields of wheat, oilseed rape and barley. Spring lambs and exotic roosters were also seen on farms we passed.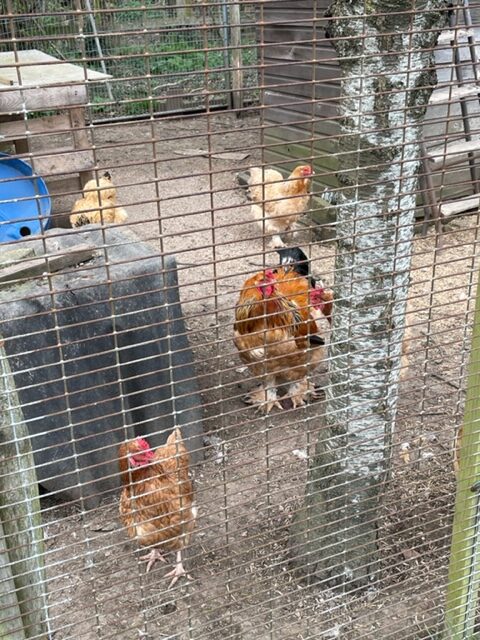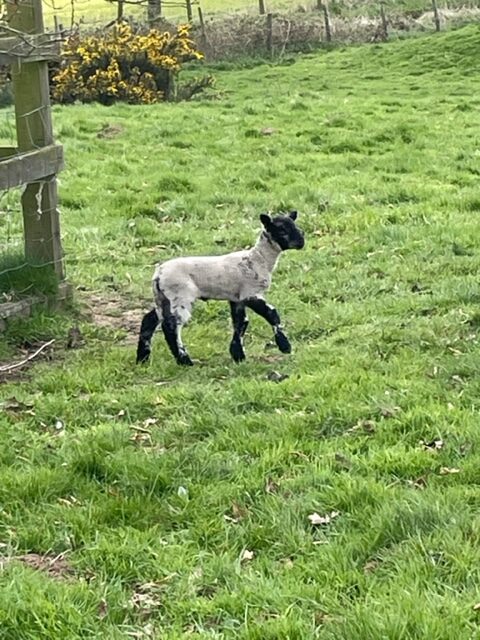 Our lunchtime destination was the delightful village of Pluckley – sadly the village pub has been 'replaced' by gourmet dining – where the TV series 'Darling Buds of May' was filmed thirty years ago. The church is said to be haunted. As for architecture, Dering windows (with rounded tops above each casement) are a unique local feature. The ruins of the church of St Mary, Little Chart, destroyed by a 2WW flying bomb, testify to the area's vulnerable location in wartime. 

And today miles' long lorry queues on the M20  'heading' their way to Dover remind us of today's woes arising from Brexit bureaucracy, Border Force labour shortages and the P&O ferry dispute.
Sally