Gerrards Cross to Cookham
Our walk on March 19th began in the 400 acres of Bulstode Park, bought in 1686 by Judge Jeffreys and confiscated when he was sent to the Tower of London. Our group of 16, including one guest, were greeted by nothing more exciting than cattle and horses. And rather too much mud, a slight annoyance on an otherwise beautiful day out.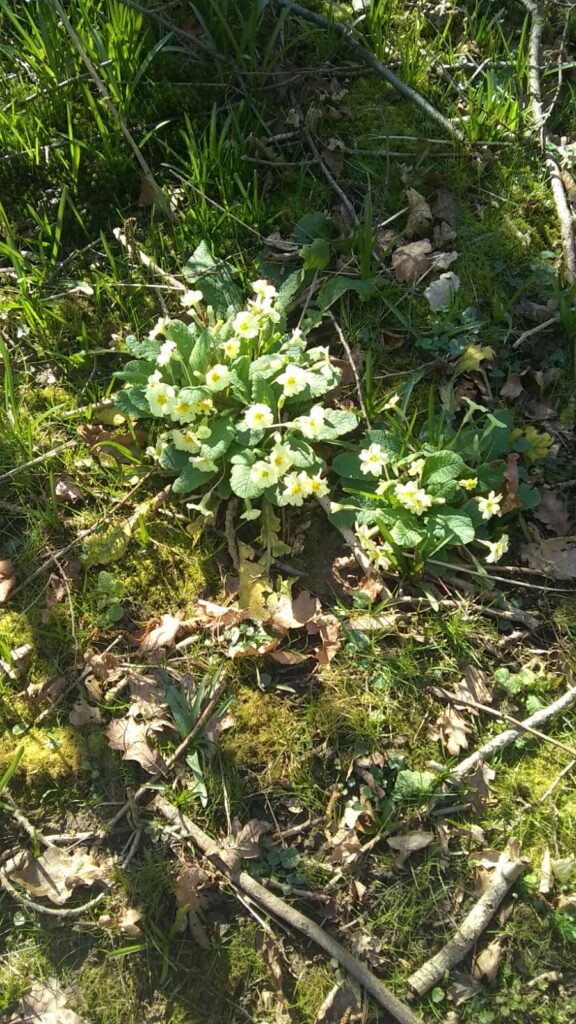 Much of the morning walk is in pleasant woodland owned and managed by the Corporation of London. After a less pleasant necessary crossing of the M10, Hedgerley Nature Reserve leads to the village church, then on through Burnham Beeches and Egypt wood. The term gypsy is thought to derive from Egyptian, and the area was an oft-used encampment for gypsies in the 19th Century.
About 5.5 miles, 8.8k, is covered by the time the pub stop at Littleworth Common welcomed half the group inside, and the very sunny weather stayed with those lunching outdoors.
After lunch, the remaining 4 miles, 7k, are mostly in more woods before dropping down to end alongside the Thames. There are views of the hilltop Church of St Nicholas in Hedsor and also a late 18th Century castle folly.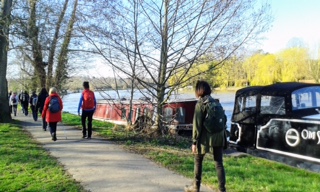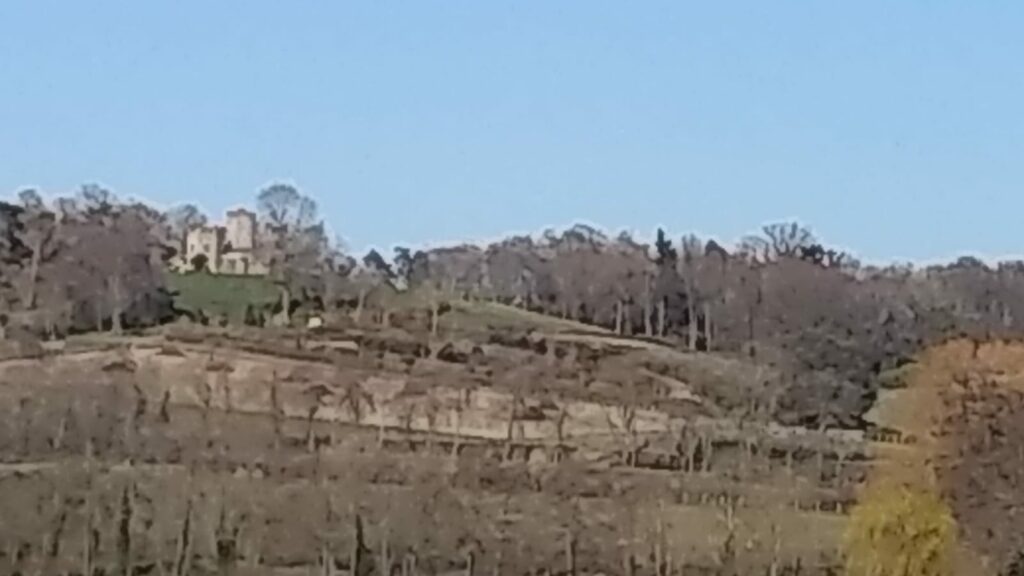 Crossing Cookham Bridge for a stop in the grounds of Cookham Church, the path across Cookham Moor towards the station allowed the group to catch the hourly train in time to return to London by around 5pm. Our leaders stayed for a drink and chat with the Cookham based relatives. Tony (Thanks to Mary-Jane and Christine M for photos.)