18 September. The late summer day was warm, the sky blue as we set out by train for the Sussex Downs with 11 aspiring ramblers to complete the 12-mile hilly linear walk. However, when we gathered at our destination station, Polegate, only 9 walkers appeared. Two of our number were so engaged in conversation they failed to leave the train! (They did in the event have a lovely walk over the Seven Sisters.)
There are two steep ascents onto the Downs here. The first is from Polegate outskirts up through a tree-lined lane onto the top of the Downs, marked by a tumulus, where we halted for a water stop. This path then led gently downwards to Jevington village, passing blackberry pickers on the way. Timing did not allow for a pub stop there; rather, on exiting the village, we scaled the second steep ascent, in theory joining the South Downs Way at its summit. However, a 'wrong' right turn (which turned out to be a positive) meant the ascent was done in two stages, broken by a shady flat track half way up where at its end, we enjoyed lunch 'al fresco' admiring the magnificent views north of the Downs, before taking an alternative route up to meet the South Downs Way.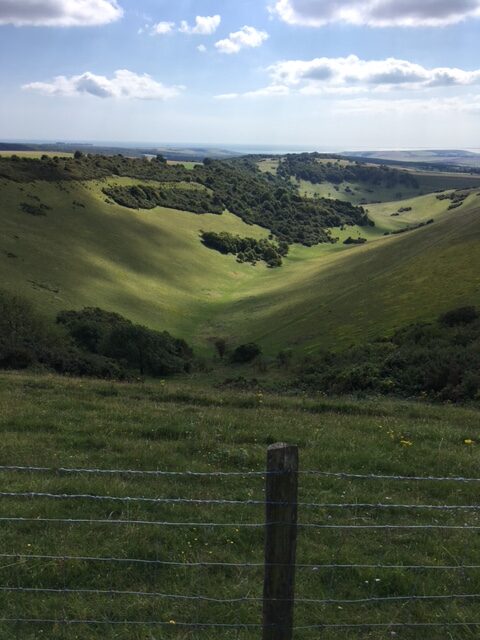 From the summit, we enjoyed both a seascape and inland panorama. After walking the ridge, we veered left down a chalk track, through a hole in the hedgerow and over newly ploughed fields to Alfriston, arriving at the village green and St Andrews, 'the cathedral of the Downs'. After a very welcome cuppa – or ice cream – we continued over the fields to the beautiful St Michael and All Angels church, Berwick village, famed for its paintings by Bloomsbury artists Duncan Grant, Vanessa Bell and Quentin Bell.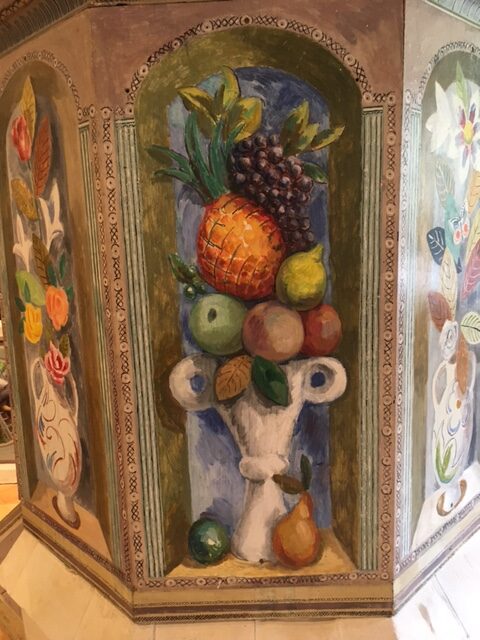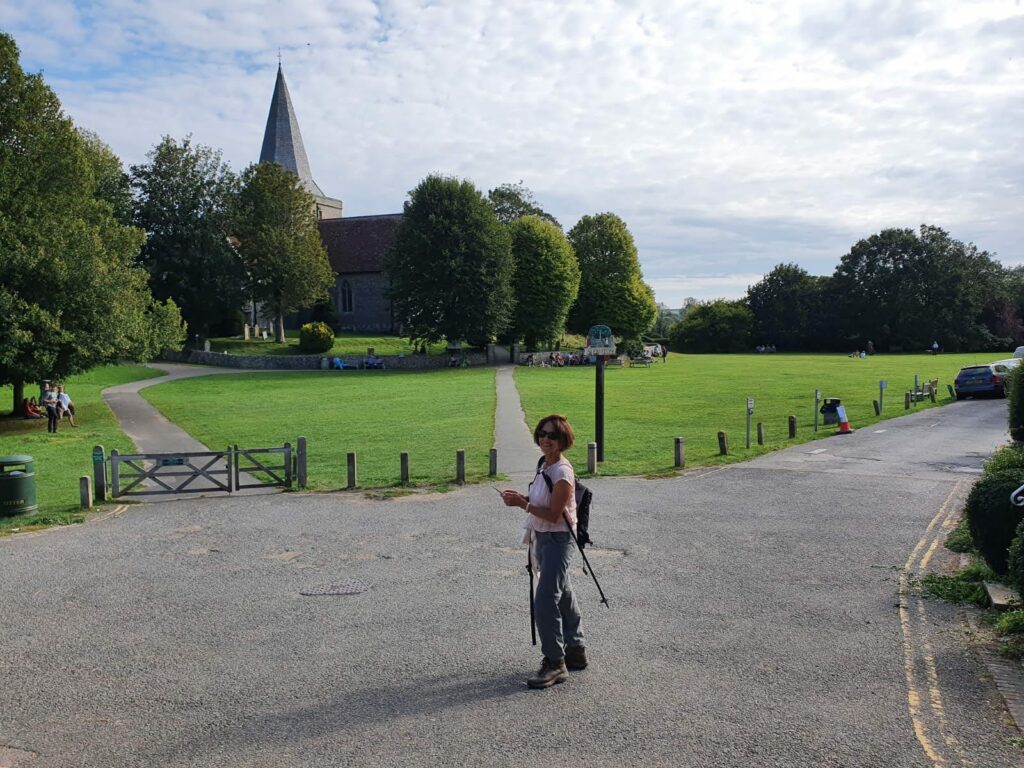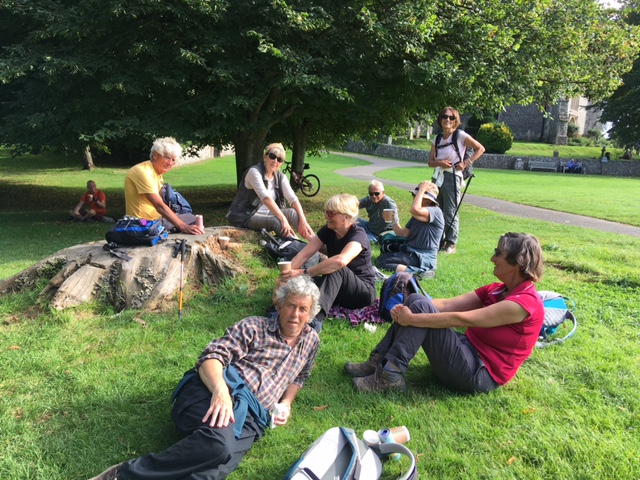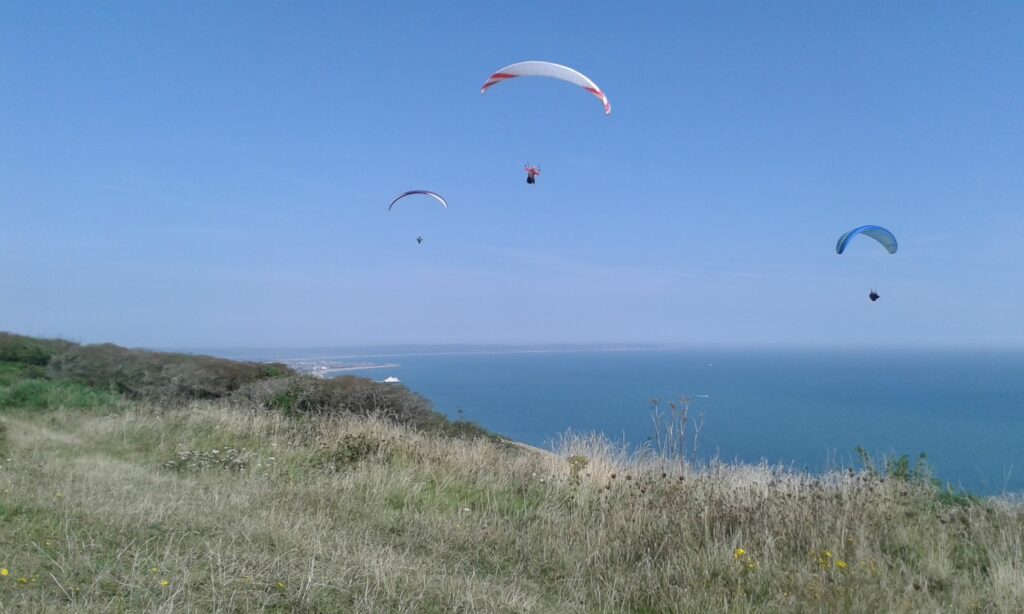 The last – and most tiring – part of the ramble was on the Vanguard Way towards Berwick station, sometimes walking between high ripe maize or indeed on stubble. As luck would have it, we missed the hourly train back to Lewes (and ultimately London) by a matter of minutes but consoled ourselves with a drink at the excellent Berwick Inn, under the shade of grape vines overhead – yes with ripe fruit! Exhausted walkers returned to London and dispersed at various stations en route for Waterloo. A thoroughly enjoyable day in excellent company. Thanks to Sue C who assisted with the recce. Sally (photos by Sally, Chris, Robert and Christine)