31 July. I call this walk 'Constable country walk'. It has been and still is one of my favourite walks in my limited repertoire. From the station eight of us started out in pleasant weather up a path towards Lawford church which, I was told by those who went inside, had been prepared for a christening and a wedding later that day.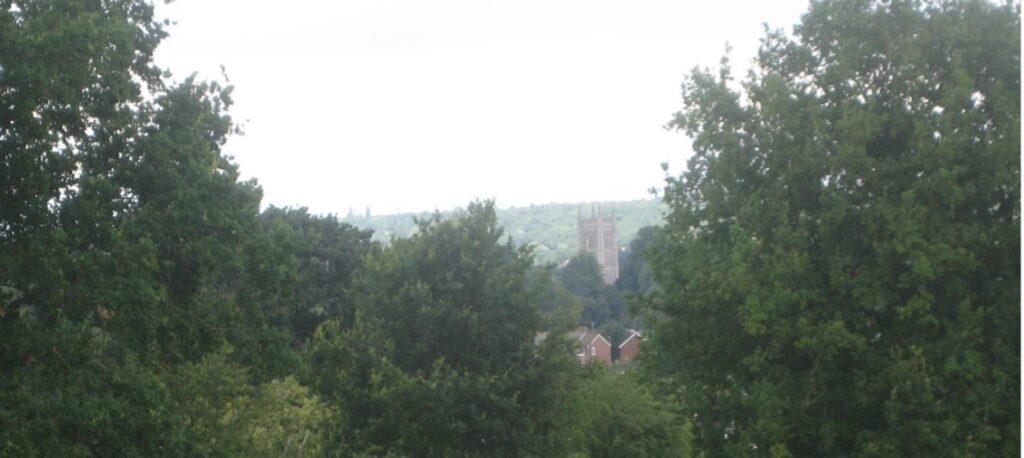 From the church, the walk took us around a large field, across railway tracks, then through a paddock (where on this occasion very few horses were out and about). Then we made our way along the upper ridge looking across Dedham Vale, from where one could just about spot the top of the church in Dedham. Eventually we dropped down past lovely cottages and through more fields used for grazing before reaching Dedham where we stopped for lunch at the Marlborough Head Inn.
While in Dedham, the church 'St. Mary the Virgin' is worth a visit and if time permits a look around the town where John Constable went to school. After lunch we walked along Mill Lane towards Dedham Mill (now converted into flats) where we crossed the river Stour.
We picked up a path along the Stour Valley for our next destination, East Bergholt, Constable's birthplace. As we entered the footpath we found quite a large herd of cattle huddled together on a small river islet which was a sight to behold. No idea why they weren't grazing on our side of the river, with large meadows to roam about? (See main picture)
This route was not my usual one but due to the inaccessibility of the wooden foot bridge across the river further along I had to find an alternative way. Needless to say, I veered off course a bit too soon so we had to search for the gate leading us onto the correct path. In East Bergholt, having crossed from Essex into Suffolk, we first went to the site where Constable was born and lived as a child, nowadays only marked by a plaque on a low wall, before going to St. Mary's church. This church has no bell tower but a historic bell cage. It holds five large bells and dates back to the 16th century.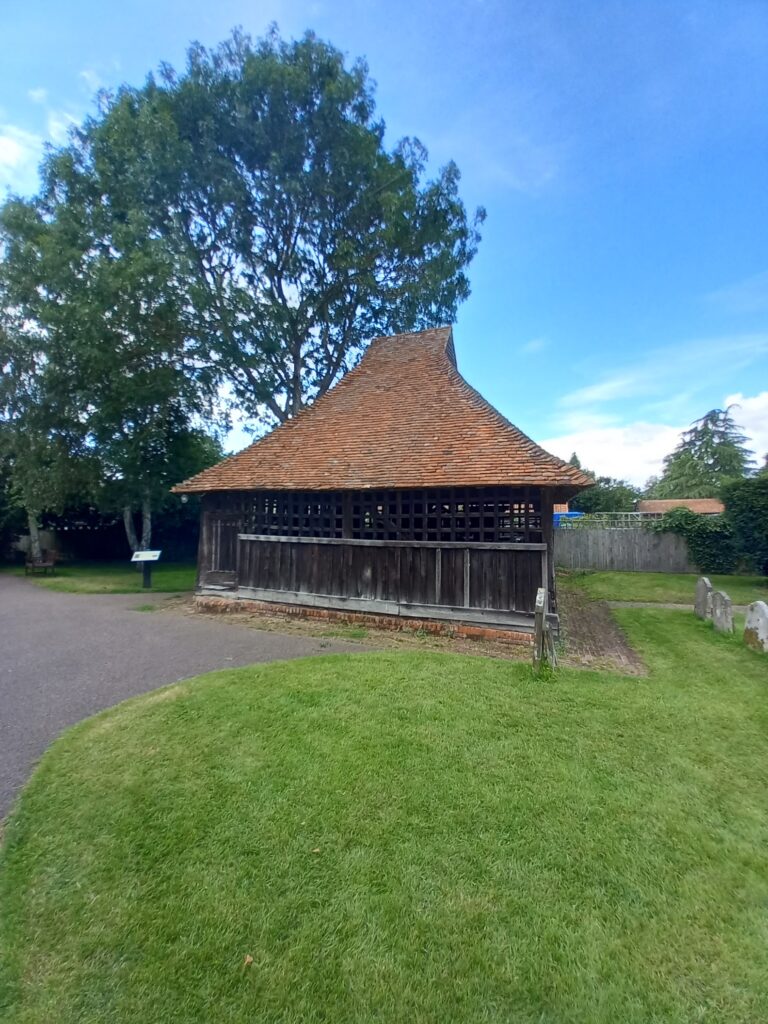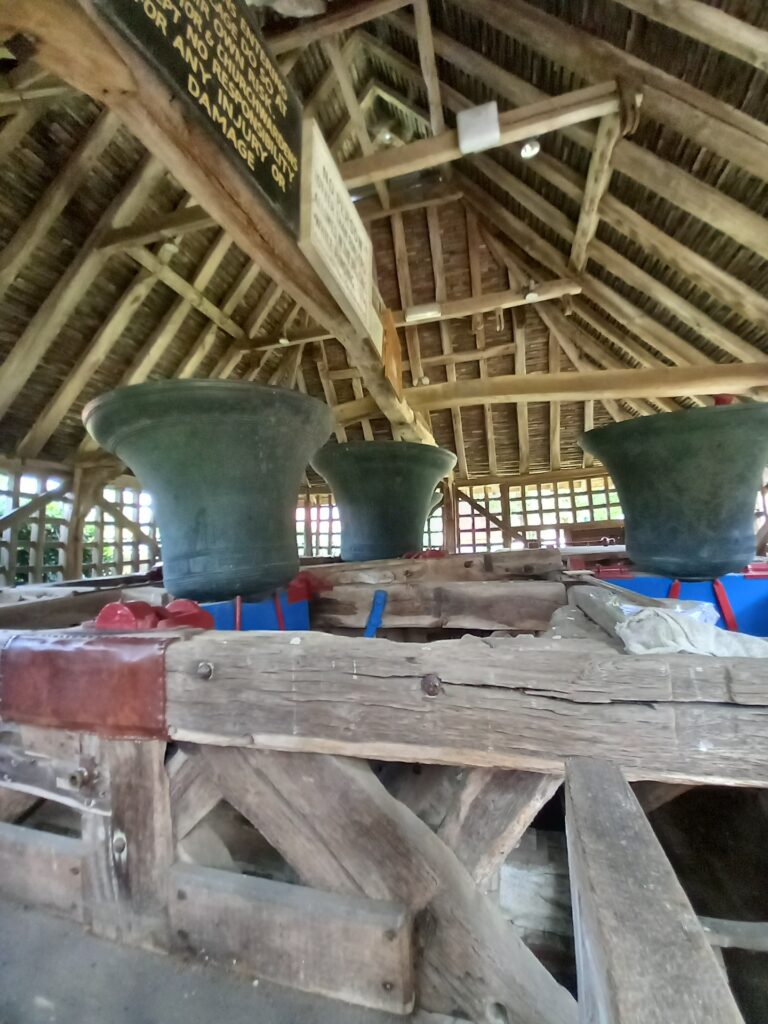 After this brief interlude we ventured forth to Flatford Mill, passed Willy Lott's cottage and the pond which set the scene for Constable's famous painting 'The Hay Wain'.
The Hay Wain painting is celebrating its 200th anniversary this year and Flatford is marking this with holding some events. Whether the Macmillan Cancer Charity's challenge walk which ended up at a large marquee across from Flatford was one of these events I am not sure, but there was much activity going on. This did not prevent us from stopping at the tea place for much needed refreshments and a sit down before making our way along the river back to Manningtree station. The river is no longer visible along that stretch as the grasses and reeds are so high that they obliterate the view. Did I say we set out in pleasant weather at the start of this walk? Oh yes! we did and it held out extremely well until about 30 minutes before reaching Manningtree station when heavens opened with a deluge. Having missed a direct train back to London by about 10 minute we had a longish wait for the next one but with a station buffet right on the platform the wait became less cumbersome, at least for me.
Sigrid (photos Sigrid and Sue H)