Our walk on 22nd May completed the Essex Way – it's just that we haven't done all of the 81 footpath miles, only the first and final sections!
Although we weren't favoured with a bright day, the weather was kinder than forecast and the cloudy and changeable skies provided a backdrop for some evocative photographs.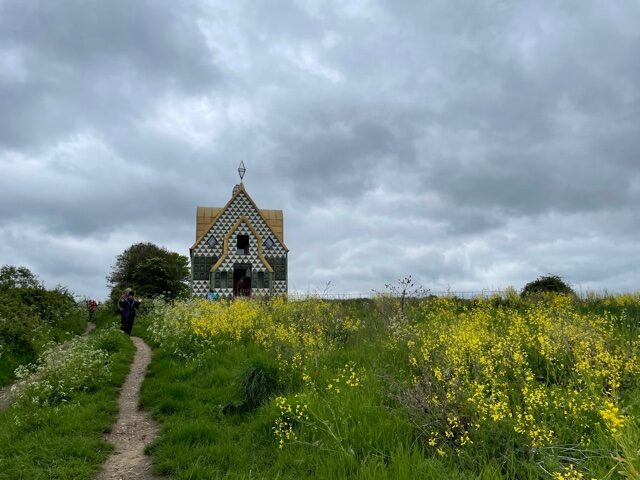 For those who have previously joined Rosemarie's walk from Wrabness to Manningtree, the first part of the walk was familiar territory as we passed Grayson Perry's remarkable house. But then we went east towards Harwich along the lovely Stour estuary before turning inland through woods with some bluebells still lingering, before crossing farmland and a landmark windmill. The lunch stop was at the Castle Inn, a 17th century coaching house in the village of Ramsey.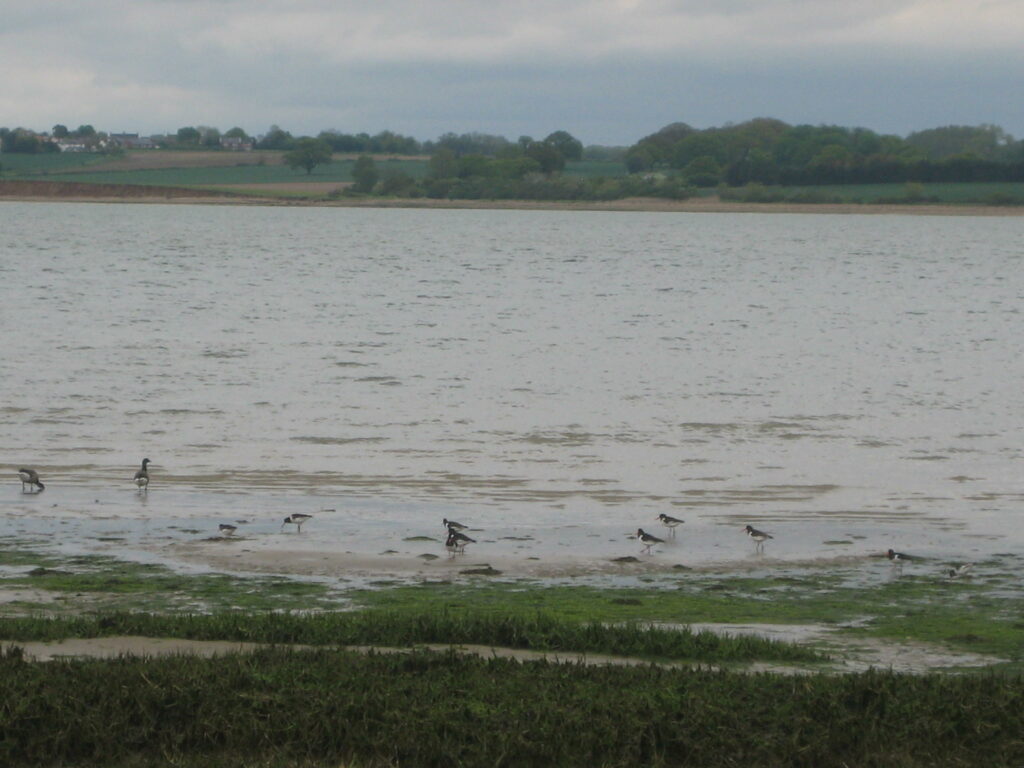 After lunch, more big Essex skies as we made our way to the sea wall then on to Dovercourt with its much-loved beach huts. The final stretch of the walk was along the promenade into Harwich with sight of huge container ships heading into Felixstowe in such contrast to the small yachts dashing about the sea.
Our final point of call was the High Lighthouse which was built 1818. No longer in use, it now marks the end of the Essex Way.
My thanks to Ginny and Sigrid for supplying photographs. Kathleen